Introduction
As the landscape of e-commerce undergoes continuous transformation, businesses find themselves navigating the ever-evolving terrain of payment technology.
Today's consumers prioritise convenience, security, and seamless transactions, setting forth demanding expectations for online retailers.
Thriving in this environment requires retailers to remain agile and responsive to these evolving preferences.
Among the pivotal advancements in online payment technology, the Pay with Transfer method has emerged as a game-changer, captivating the attention of the e-commerce industry.
Notably, this method has garnered remarkable acceptance in Nigeria, signifying its potential to revolutionise online retail practices. This article will explore the factors underpinning its success and its benefits for retail businesses.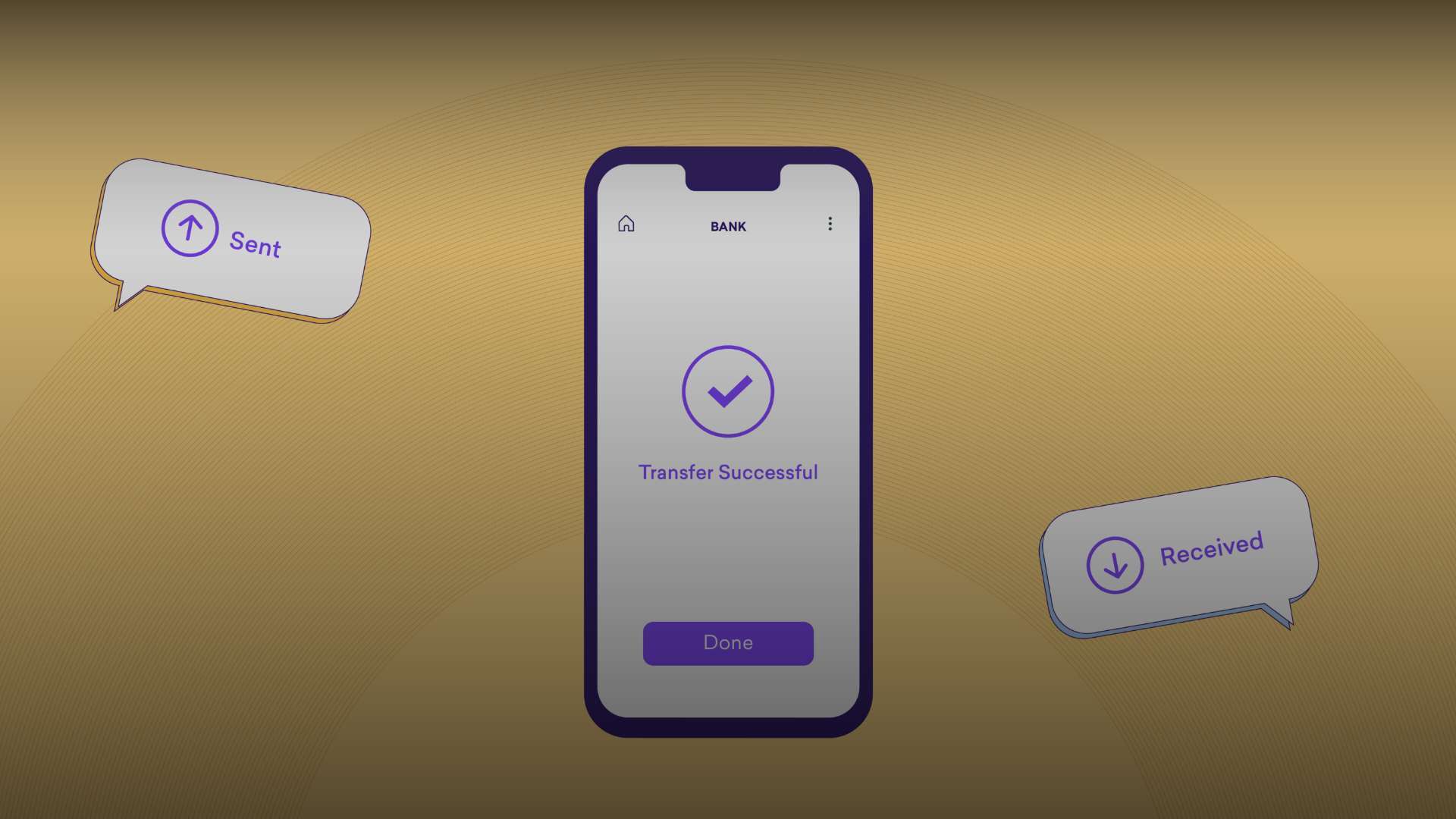 What is Pay with Transfer?
Pay with Transfer, also called Bank Transfer or Transfer Payment, is a payment solution that empowers customers to purchase directly using funds from their bank accounts. 
In the early stages of e-commerce payment systems, payment gateways primarily accommodated card payments; however, with advancements in payment technology, Pay with Transfer has risen to prominence.
Pay with Transfer follows these steps; 
Customer Selection: When purchasing online, customers are presented with the option to pay using Pay with Transfer.
Authorisation: The customer provides their bank account information after selecting this payment method.
Authentication: The payment is authenticated through the customer's banking app or a secure third-party platform.
Funds Transfer: Once the customer approves the payment, the funds are directly transferred from their bank account to the retailer's account.
Confirmation: The customer and the retailer receive confirmation of the successful transaction.
Pay with Transfer in Nigeria
Pay with Transfer transactions occur within the banking ecosystem, harnessing interbank systems to facilitate seamless payments.
An illustrative example of an interbank transfer system is the NIBSS Instant Pay (NIP), which enables immediate bank transfers within Nigeria by utilising the Nigeria Central Switch (NCS).
This interconnected system connects multiple financial service providers to ensure swift and efficient transfers, all overseen by the Nigeria Interbank Settlement System (NIBSS).
NIP has achieved remarkable success, surpassing card payments in Nigeria since 2011 and becoming the preferred choice for instantaneous bank transfers.
Although the precise proportion of these bank transfers originating from e-commerce transactions remains undisclosed, it underscores the widespread adoption of bank transfers in Nigeria.
Previously, we highlighted Pay with Transfer as one of the influential trends shaping the customer payments landscape in Nigeria, reflecting its growing popularity and impact on the nation's financial ecosystem.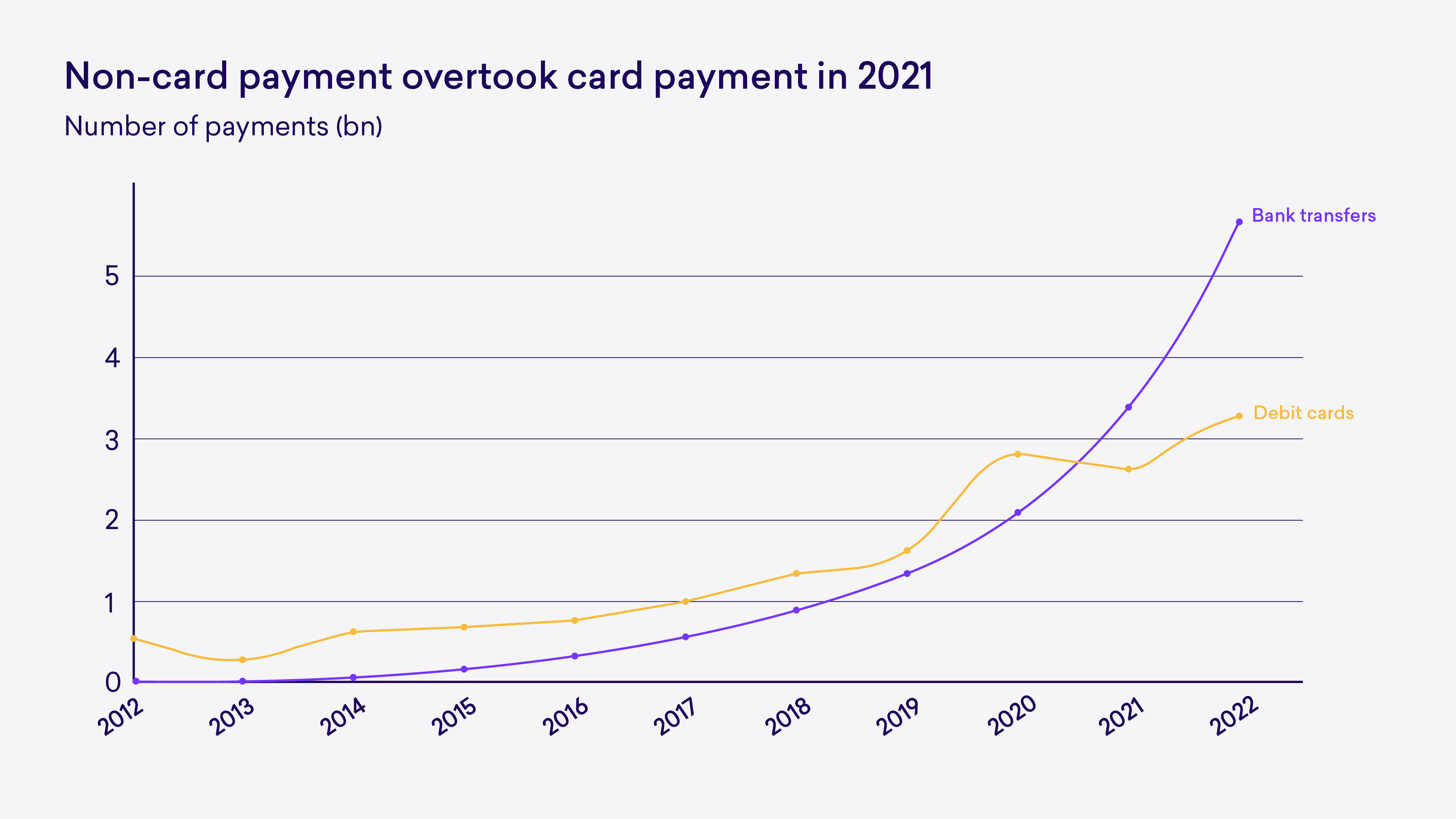 Benefits of Pay with Transfer
Pay with Transfer has garnered widespread acclaim and growth due to its myriad advantages for retailers and customers. Let's explore these advantages, beginning with retailers.
For retailers
Cost-Effective Transactions: Pay with Transfer transactions typically incur lower processing fees than credit card payments. This results in substantial cost savings for retailers, positively impacting their overall transaction expenses.
Enhanced Fraud Protection: Pay with Transfer payments, involving direct bank transfers, carry a reduced risk of fraud compared to credit card payments, which are susceptible to chargebacks and disputes. The method's deliberate steps, necessitating full customer engagement, minimise the potential for situations warranting chargebacks or disputes.
Swift Settlements: Payments made through Pay with Transfer are processed more expeditiously, contrasting with the lengthier settlement periods associated with credit card transactions. This accelerated settlement pace contributes to improved cash flow for retailers.
Customer Trust: Offering Pay with Transfer as a payment option fosters trust among customers who prioritise the security and transparency inherent in bank-to-bank transfers. Some customers remain apprehensive about sharing card details with payment gateways, making Pay with Transfer an inclusive choice for retailers to accommodate a broader demographic.
Facilitating Cross-Border Trade: The internet's global reach empowers retailers to sell to customers anywhere. To enable this international presence, retailers can receive payments in foreign currencies through Virtual Accounts. For instance, platforms like Fincra offer Virtual Accounts in currencies like USD, GBP, and EUR, allowing retailers to receive foreign payments seamlessly and locally.
For customers
Enhanced Security: Pay with Transfer is renowned for its high level of security, as it eliminates the need to divulge sensitive credit card information. Customers benefit from the security measures implemented by their banks.
Preservation of Privacy: Customer privacy is paramount. Pay with Transfer enables individuals to make purchases without revealing their credit card details to retailers, affording them greater control over their personal information.
Debt-Free Transactions: Pay with Transfer transactions are directly debited from the customer's bank account, eliminating the risk of accumulating credit card debt. This provides customers with peace of mind regarding their financial commitments.
Streamlined Convenience: Pay with Transfer offers a convenient one-click payment option, streamlining the checkout process for customers and enhancing their overall shopping experience.