It's a hard and funny story to believe; the first recorded e-commerce sale happened in the 1970s when a group of students from Stanford University in California sold a small amount of marijuana over Arpanet-the technology that preceded the internet.
This isn't a duck tale; it's one that trusted sources have repeated and passed down for generations.
But there was a caveat; Arpanet was purely for informational exchange and thus aided that illegal marijuana trade by just being a communication channel. No transaction occurred over Arpanet, as they would have passed the money offline. With this caveat, it couldn't be an e-commerce sale, but the idea was there.
For decades after that and even until now-especially in Africa-businesses still, happen offline (in-person), but the concept of e-commerce is now widely popular. Since the 1990s, there has been wide adoption of e-commerce as internet usage, and online security measures have improved.
The concept of selling online has evolved to increase customer satisfaction and improve the whole ecosystem. From communication methods between businesses and customers communicate, in delivery and payment technology.
With payment the trigger for business, there has been improvement in the technology to manage the payment process. In the early days of e-commerce, merchants typically accepted payments by phone or mail order, manually processing customer payment information and entering it into their financial systems.
It still happens today, especially with social commerce merchants; they receive orders on social media channels and manually process customers' payments.
As internet penetration spread along with improved security systems to make selling online safer, merchants started to offer online payment options to their customers. There were several iterations of the payment system in e-commerce before payment gateways emerged as a more efficient and secure way to process electronic payments.
With payment gateways, merchants had a secure and automated way to process payments from customers. Payment gateways have also continually evolved and improved to offer security measures to protect sensitive payment information and prevent fraud.
Payment gateways are, however, not exclusive to online merchants; with the wide adoption of electronic payment, offline businesses also use them to process payments.
Payment gateway
A payment gateway is a service that processes and verifies electronic payments for online and offline businesses. It acts as a middleman between a merchant's website (online), point of sale terminals ( offline), and the financial institutions that handle the transaction.
Payment gateways securely transmit customers' payment information, such as card details, from the business' website or POS terminal to the financial institutions involved in the transaction, such as the customer's bank and the merchant's bank.
The payment gateway verifies that the payment information is accurate and that the customer has sufficient funds to complete the purchase. If the payment is approved, the payment gateway will pass the information, and the merchant will receive the funds. The payment gateway will send a decline message to the merchant if the payment is not approved.
Payment gateways in Africa
In the early days of e-commerce in Africa, businesses used international payment gateways like PayPal, Stripe etc, to process online transactions. But as e-commerce and e-payment grew in Africa, so were the challenges unique to the continent that needed gateways tailored to the local market, including support for local currencies and payment methods.
The payment gateway industry plays a vital role in the growth and development of e-commerce and businesses in general on the continent.
Africa had been ripe for its solutions. With its brimming young population, high internet and technology adoption rates, growing financial inclusion and innovative payment solutions, the continent's digital market is on its path to blossoming.
This progress would not have been possible without those local solutions. These local payment solutions, including payment gateways, are propelling the market digitalisation, which has been driving economic growth.
The payment gateway industry is growing rapidly and has helped facilitate some of the progress that Africa is experiencing. Overall, the industry is vital in driving economic growth and development in Africa by enabling businesses to accept payments electronically and facilitating financial inclusion for underserved populations.
Today, a host of innovative fintechs across Africa provide payment gateway services. Fincra, Paystack, and Flutterwave are the first names that come to mind when considering payment gateways in Africa.
Fincra as a payment gateway provider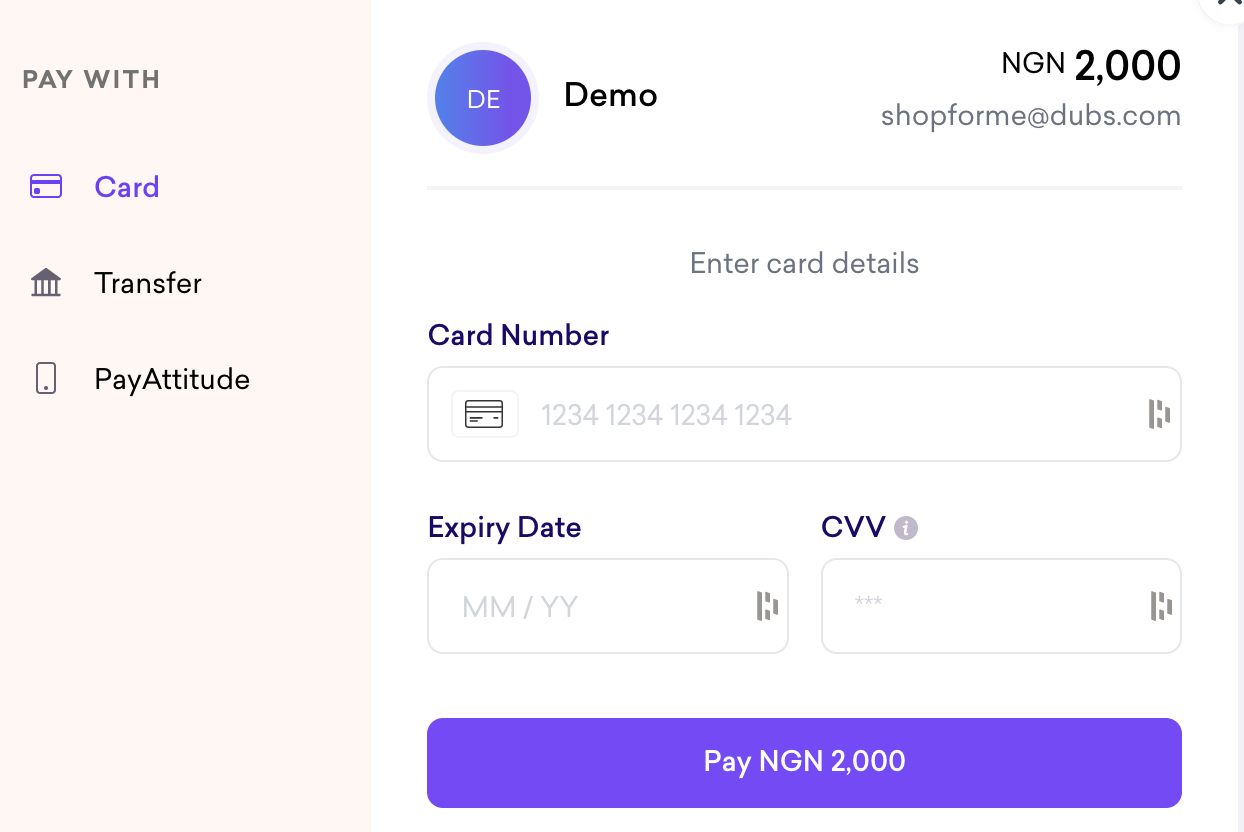 Fincra is a payment infrastructure company that allows businesses to collect online and offline payments through its payment gateway. This solution ensures that businesses can collect payments through a modern and secure gateway.
Fincra's Pay-In allows online merchants to accept card payments and other methods of electronic payments for their products and services. Fincra's payment gateway does more than enable businesses to accept card payments; it also supports different types of payment methods, such as bank transfers.
On Fincra's Checkout flow which merchants can still get via Payment Links to sell online even without a website, the payment gateway ensures that businesses can receive payments with different methods. Customers can pay with card, bank transfers and PayAttitude.
This idea of having different payment methods is one of the defining factors when looking for a payment gateway company to handle your payment needs.
Others include fees; with Fincra, there's transparency in pricing with no hidden fees. Businesses do not have to worry about maintenance, setup, or monthly fees.
Fincra also offers robust security measures to protect against fraud and data breaches. Fincra is PCI DSS Compliant and has satisfied the highest standard of Security Audit as a payment gateway processor.
Another thing that makes Fincra stand out is the ease of integration: Fincra offers a range of options for platforms and e-commerce websites, including API, plugins, and pre-built integrations.
Also, businesses who work with Fincra are guaranteed excellent support from our exceptional Merchant Success team.
Fincra can help you scale your business as it grows with no risk of failing high volumes transactions.
We have a track record of reliability and customer satisfaction; ask Glover and Lemonade Finance.
Create a free account to use Fincra or talk to someone if you have any questions.