Introduction
Digital technology has revolutionised almost every aspect of our lives, transforming how we connect with others, entertain ourselves, consume the news, stay fit, and conduct business. 
One notable area significantly impacted by this digital revolution is commerce. 
Digital technology has enabled businesses to sell to anyone anywhere and for customers to buy and pay from their comfort conveniently. 
This evolution in the business landscape has not come alone; instead, it has inspired other technological advancements. An example is payment technology, enabling merchants and customers to collect and make payments while buying online. 
In this article, we will discuss one of those online payment solutions: payment links. This article will also guide you through creating a payment link, empowering you to streamline your online payment collection.
What is a payment link?
In today's digital world, e-commerce has become king, and more businesses are selling online to reach more customers and increase their revenues. 
Merchants are adopting digital technology, from manufacturers to wholesalers and retailers, to reach the bottom line. 
And who can blame them? According to Insider Intelligence, online shoppers worldwide have continued to increase everywhere, now around 2.64 billion people. 
Not selling online means the risk of not having access to many customers in today's world. 
With this increased necessity to take businesses online, fintechs have also developed several solutions to allow businesses to collect online payments.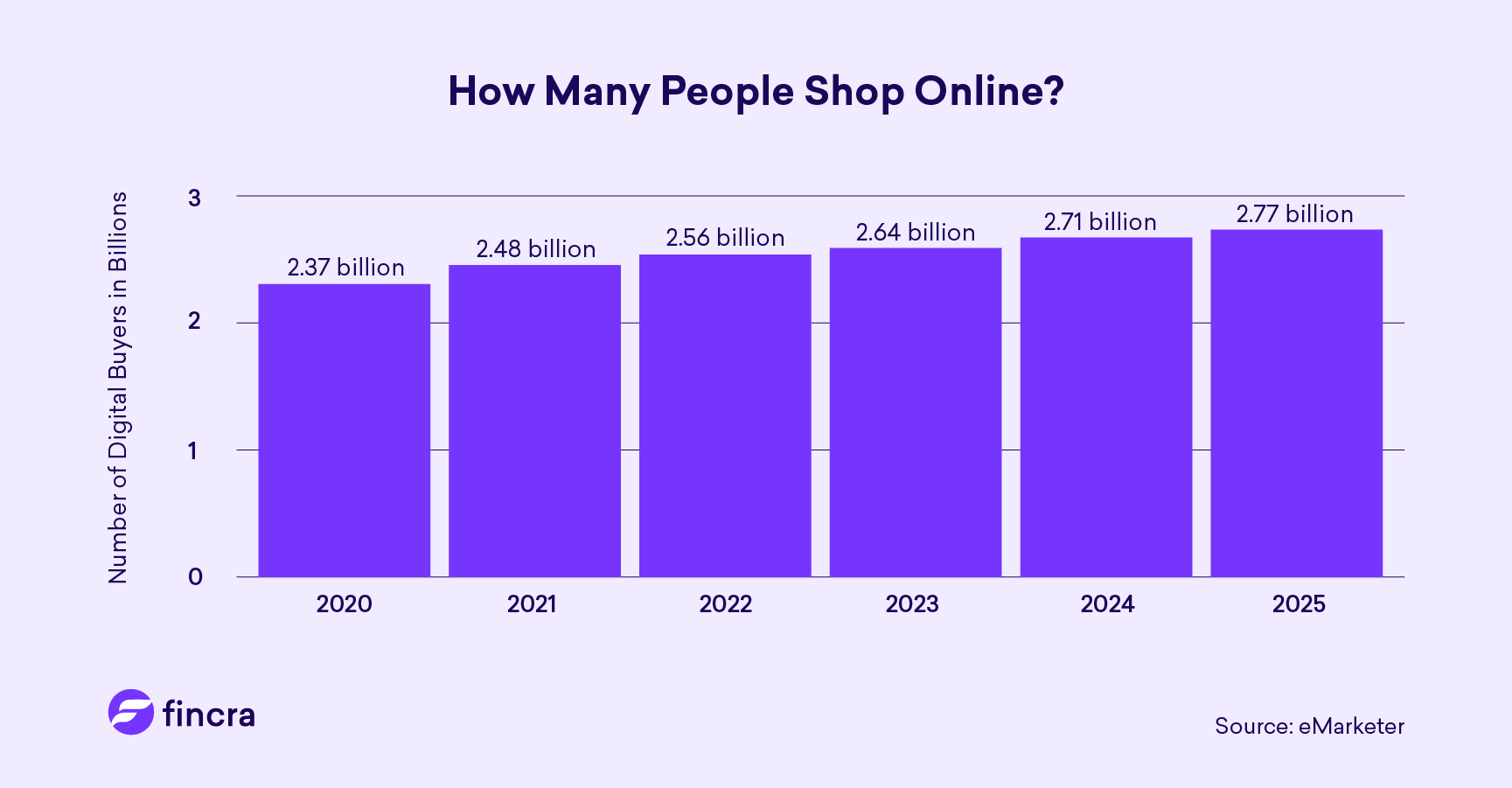 A payment link is one of those solutions.
A payment link is a URL from a payment gateway that enables businesses to receive payment directly from customers. 
With payment links, businesses can receive online payments without a website. All they have to do is share the URL (payment link) with the customers to make payments. 
Payment link is suitable for businesses yet to fully adopt digital technology either because they have been long established without it or do not have the resources to fully adopt it. 
Businesses that have a website can also use payment links to sell on other online platforms apart from their website. 
How do I make a Payment Link?
Follow this step-by-step guide to generating a payment link. 
Step 1. Choose a reliable payment gateway
Payment gateways power online payments, and the first step in creating an online payment link is to choose a payment gateway provider. 
Fincra is a trusted payment gateway that allows businesses to receive online payments. From the African perspective, we have Flutterwave and Paystack. Stripe and Paypal are some of the other popular payment gateways worldwide. 
Choosing a payment gateway to generate payment links involves several considerations; 
Business needs, associated fees, security, and compatibility with your website or platform are some things to consider when choosing a reliable payment gateway. 
Fincra ticks all the boxes in everything you want to consider when choosing a payment gateway. 
Our Checkout fits every business need with no hidden fees. We prioritise the security and safety of online transactions and employ the best measures to safeguard sensitive information. Fincra has advanced encryption protocols to protect all data from all transactions. 
Step 2. Create an account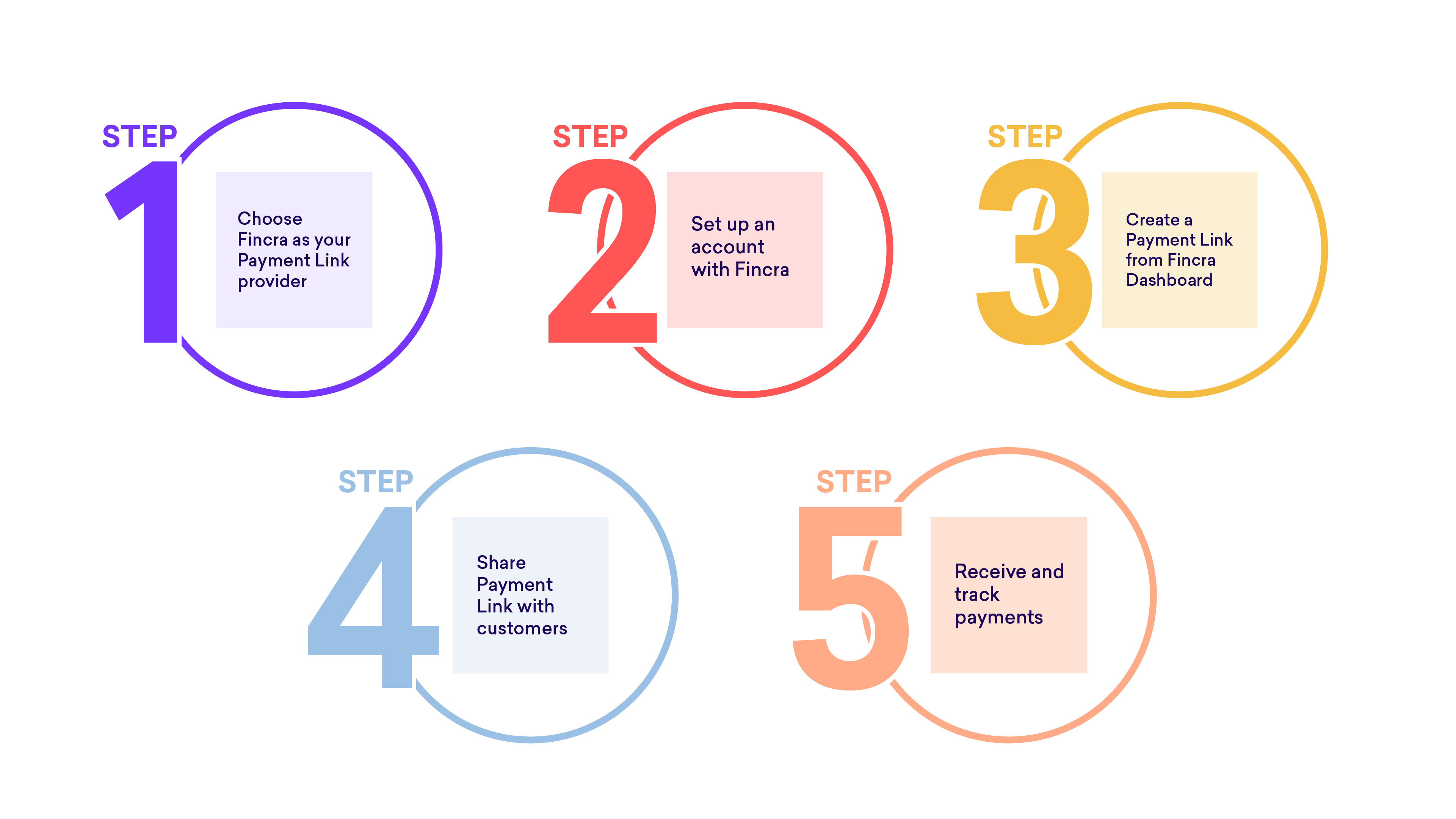 After choosing a payment gateway (Fincra), the next step is to create an account. 
With Fincra, the registration process is easy and involves providing information about your business and completing your know-your-customer (KYC) process in compliance with anti-fraud measures.
Step 3: Set up your payment link 
Fincra has Payment Link as a product, making it easy for businesses to generate payment links for collection. 
Creating an account with Fincra and completing your KYC requirement gets you access to the Fincra Dashboard. 
On the Dashboard, click 'Collections' in the menu section and then click 'Payment Link'. 
On the 'Payment Link' overview page, click 'Create a Payment Link' at the top of the right section of the page and fill in the details of your business name, link description, amount of the transactions, currency etc.
Next, choose who bears the cost of the transaction; this could either be the business or your customer. 
Then click on 'Create', and your payment link is ready. 
Step 4: Test the payment link
Before making the payment link available to your customers, it's crucial to test it thoroughly. Process a test transaction using a sample payment to ensure everything functions as expected. Verify that the payment is successfully processed and you receive the necessary notifications.
Share and promote your payment link
Once you're confident in your payment link's functionality, it's time to share it with your customers.
Best ways to promote your payment link
Social Media platforms
Leverage your social media presence to share the payment link with your followers. Craft engaging posts highlighting the value they'll receive by paying and including a direct link to facilitate quick conversions.
Platforms like Facebook, Instagram, Twitter, and LinkedIn offer features that allow businesses to include payment links in their posts, stories, or profiles. 
By incorporating payment links in your social media strategy, you can tap into a large audience, generate impulse purchases, and drive sales.
Website Integration
Businesses can embed payment links, particularly on product pages, service descriptions, or checkout pages. 
For example, event planners can use a specific payment link for a particular event, making it easily accessible and visible to enhance the user experience.
Email marketing
Send targeted emails to your customers, including the payment link as a call-to-action.
Including payment links in your email campaigns lets you directly lead customers to a payment page without additional navigation. 
Craft compelling email content that entices recipients to click the payment links and complete their transactions.
Messaging apps and chatbots 
This platform and other messaging apps present a goldmine for businesses to reach more customers. 
Chatbots are also important, although they have not been as adopted as messaging apps. 
Payment links within apps such as WhatsApp, Facebook Messenger, or Slack enable businesses to provide customers with a convenient and real-time purchasing experience.
Offline marketing materials
Businesses can integrate payment links into physical marketing materials such as brochures, flyers, billboards, or print advertisements.
In these cases, businesses can bridge the gap between offline and online sales by incorporating QR codes or shortened URLs to lead to payment pages.
For details on the best channels to share payment links, read more here.
Conclusion
Payment links simplify online collections for businesses. With just a few clicks, businesses can generate a payment link and share it with customers to make online payments, with no codes required. 
Fincra has Payment Link as a product, enabling businesses to generate payment URL links to collect payments. 
With Fincra Payment Links, businesses can get customisable payment links with their branding elements, including logos, colours and images, to create a consistent brand experience during the payment process. 
Fincra Payment Link has multiple payment options, allowing businesses to cater to different customer needs. Fincra Payment Link lets customers pay with cards, bank transfers or Mobile Money (M-Pesa in Kenya). 
Fincra ensures secure payment processing for payment links, utilising the latest encryption technology and data protection. 
Businesses receive real-time notifications on transactions via payment links, while our gateway offers analytics and reporting features that provide businesses with valuable insights into payment trends and customer behaviour.