Introduction
Over the past decade, virtual accounts have emerged as a groundbreaking innovation in financial technology. Every day, virtual account use cases continue to expand, benefiting businesses, freelancers, and individuals by providing an efficient and convenient means of receiving money.
This article will delve into the various use cases for instant virtual accounts and examine how they empower businesses to collect payments.
Understanding instant virtual bank accounts 
Not to be confused with a regular/traditional bank account, virtual accounts, in simple terms, are electronic or virtual accounts that function similarly to traditional bank accounts. 
They serve as digital representations of traditional bank accounts, offering the same functionalities. However, virtual and traditional bank accounts have a few key differences. 
First, unlike traditional bank accounts, users do not need existing ones to obtain a virtual one. 
Secondly, virtual accounts provide the convenience of accessibility anytime and anywhere, as long as there is an internet connection.
Permanent and temporary virtual accounts 
Virtual accounts can be categorised into two primary types: permanent bank accounts and temporary bank accounts. 
Permanent virtual bank accounts are designed for long-term use, whereas temporary virtual bank accounts serve temporary purposes such as one-time online purchases or events. 
For example, an event company can utilise temporary virtual accounts to collect payments for a specific event and close the account afterwards. This approach ensures proper tracking and management of payments related to that particular event, which would be more challenging with a permanent virtual account that accumulates payments for multiple events or purposes.
Instant virtual bank accounts 
The word 'instant' aptly captures virtual accounts' defining feature and usage because they can be created and accessed instantly, typically within minutes. 
The convenience of quick setup and immediate availability is a key advantage of instant virtual bank accounts. 
Let's delve into the details.
Key advantages of instant virtual bank accounts
Speed and convenience
Instant virtual bank accounts can be opened within minutes, eliminating the need for lengthy application processes and waiting periods. 
Users can set up their accounts with just a few clicks, gaining immediate access to banking services without the need to visit a physical bank or go through the tedious processes associated with traditional banks.
Accessibility
Instant virtual bank accounts are accessible 24/7 from anywhere with an internet connection. 
This accessibility enables users to manage their finances, conduct transactions, and monitor account activity conveniently, reducing limitations imposed by traditional banking hours and geographical restrictions.
Cost-effectiveness
Virtual bank accounts often have lower fees compared to traditional banks. Users can significantly reduce monthly maintenance fees, ATM withdrawal charges, and other transaction fees, resulting in cost savings.
International transactions
Instant virtual bank accounts facilitate seamless cross-border transactions. They typically offer multi-currency functionality, allowing users to send, receive, and convert funds in different currencies with competitive exchange rates. This feature is particularly beneficial for individuals and businesses engaged in global commerce.
Integration with fintech services
Many virtual bank accounts integrate with popular financial technology (fintech) services such as payment gateways, budgeting apps, and accounting software.
Use cases for instant virtual bank accounts
E-commerce and Online Businesses
Instant virtual accounts have played a pivotal role in the success of e-commerce and online businesses, particularly in Nigeria. 
Virtual accounts have become one of the country's most popular means of payment, with integration into online payment gateways. 
Businesses and service providers can utilise virtual accounts to collect payments, offering customers the option to 'pay with transfer'. 
This option ensures that businesses can cater to customers who are sceptical about sharing their information on online payment gateways. Internet transfers have consistently topped other payment channels in volume and value, as recent statistics from the Central Bank of Nigeria (CBN) indicate.
Fincra's Checkout has the 'pay with transfer' option, allowing businesses to collect online payments with that method.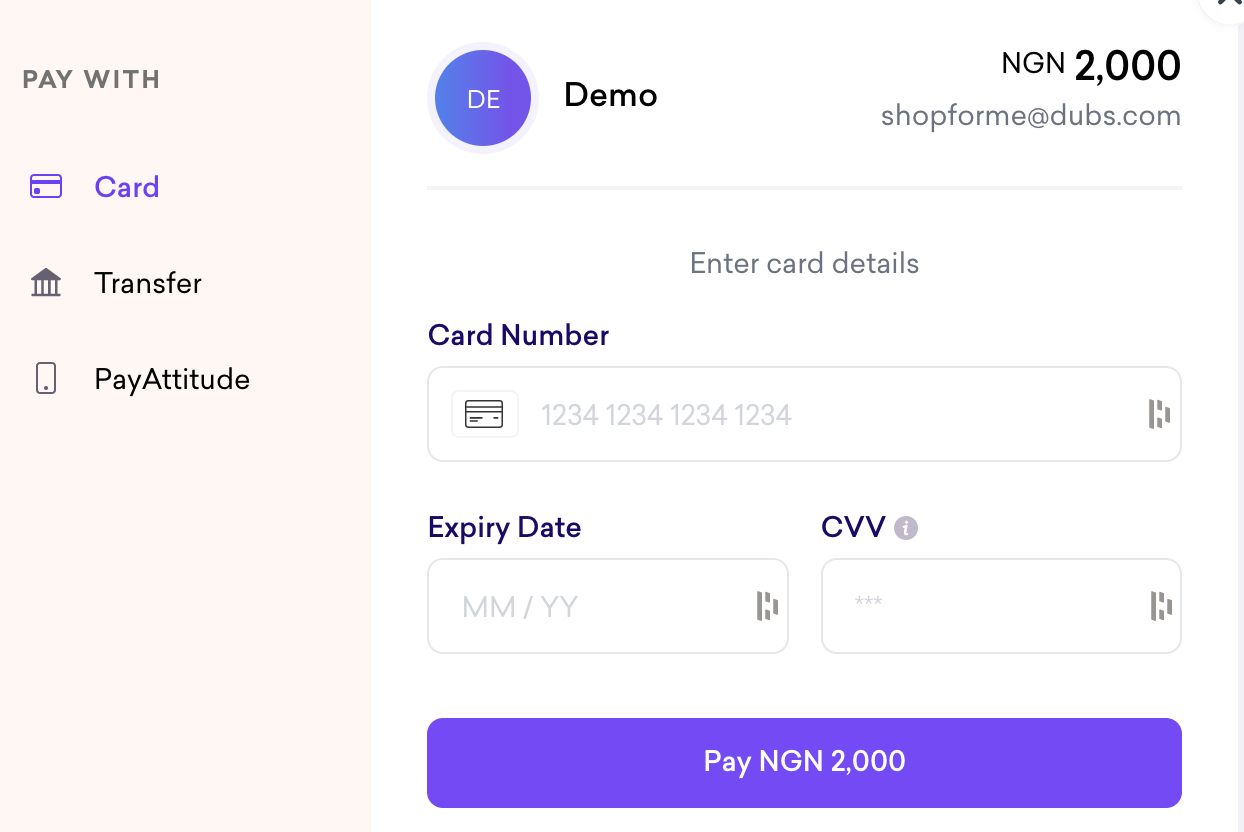 In-person payment
While virtual accounts have predominantly been used in digital contexts, they have now expanded into offline usage.
The latest trend in point-of-sale (POS) transactions is the 'pay with transfer' option for customers who don't have their cards with them.
Modern POS terminals, like those offered by Fincra, enable businesses to receive payments via bank transfers. This feature relies on virtual accounts for settling payments.
International transactions
Virtual accounts have been tremendously impactful in facilitating international transactions.
Thanks to virtual accounts, businesses can open their markets to the world regardless of their geographical location.
This use case greatly benefits global commerce companies that require seamless cross-border transitions.
With multi-currency functionality and competitive exchange rates, virtual accounts enable businesses and individuals to send, receive, and convert funds in different currencies without the hassle of traditional banking processes.
Freelancers and digital nomads also benefit from receiving payments from clients worldwide without requiring complex wire transfers or high transaction fees. They can access their funds anywhere worldwide, withdraw local currencies, and easily monitor their financial activities while working remotely.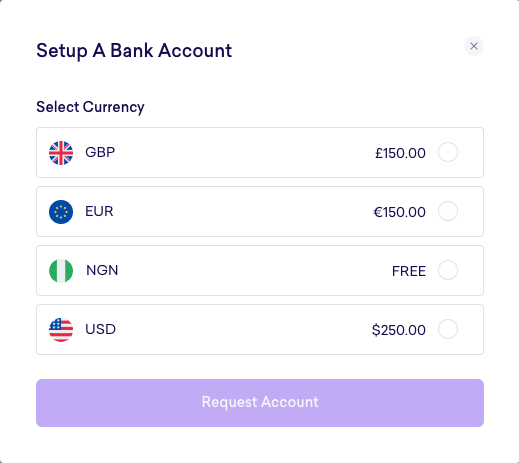 Conclusion
The versatility of instant virtual bank accounts is remarkable, revolutionising the management of finances for individuals and businesses alike. 
For businesses seeking to optimise payments with an instant virtual bank account, Fincra serves as a reliable partner. 
Fincra's Virtual Account allows businesses to receive local and international bank transfer payments. 
By leveraging Fincra's Virtual Accounts, businesses can sell to global customers and receive payments in different currencies, including EUR, USD, GBP, and NGN. 
Fincra also offers virtual account services with multi-currency functionality, removing barriers to transactions from anywhere in the world. 
Additionally, Fincra's Virtual Account API empowers different types of fintech companies, from loan providers to investment and budgeting firms, by enabling them to build financial products. 
Whether you are a business owner or a developer, Fincra utilises payment technology to enhance your business operations or services. 
Create an account with Fincra to embark on your business journey, while developers can refer to our API documentation for guidance on building financial products using our APIs.