Introduction
It's that time of year again in Nigeria when parents are diligently preparing their children for a successful return to school. 
This entails covering tuition fees, purchasing textbooks, and meeting all other financial obligations to ensure uninterrupted learning for their kids.
To simplify and enhance the payment experience for their customers, educational institutions are actively seeking efficient payment solutions. 
One increasingly popular method in recent years is the 'Pay with Transfer' option. This payment approach enables schools and educational organisations to accept payments through bank transfers, streamlining the process and offering greater convenience to all parties involved.
In this article, we will delve into the advantages of utilising 'Pay with Transfer' methods for school payments and offer a step-by-step guide on how educational institutions can implement and optimise this payment solution.
Understanding 'Pay with Transfer'
'Pay with Transfer' is a payment method that allows customers to make payments through simple bank transfers—an electronic transfer of money from one bank account to another. 
Bank transfers have become an integral part of our financial lives, making this payment method increasingly popular. 
Notably, in Nigeria, 'Pay with Transfer' surpassed card payments in 2011. This shift is attributed to the rising adoption of smartphones and digital banking, enabling customers to make payments anytime, anywhere. This method eliminates the need to carry debit cards and the hassle of card renewals.
Moreover, according to research by Stears, customers tend to gravitate towards the 'Pay with Transfer' method for higher-value payments, such as tuition fees. 
Given that tuition fees fall within this high-value category, it makes logical sense for schools to adopt this method for collecting payments.
How schools can collect payments using the 'Pay with Transfer' method
In Nigeria, bank transfer methods are done either digitally via internet banking and mobile applications, USSD codes or physical bank visits. 
Schools and educational institutions can leverage these transfer methods with the following approaches:
Checkout and Payment Link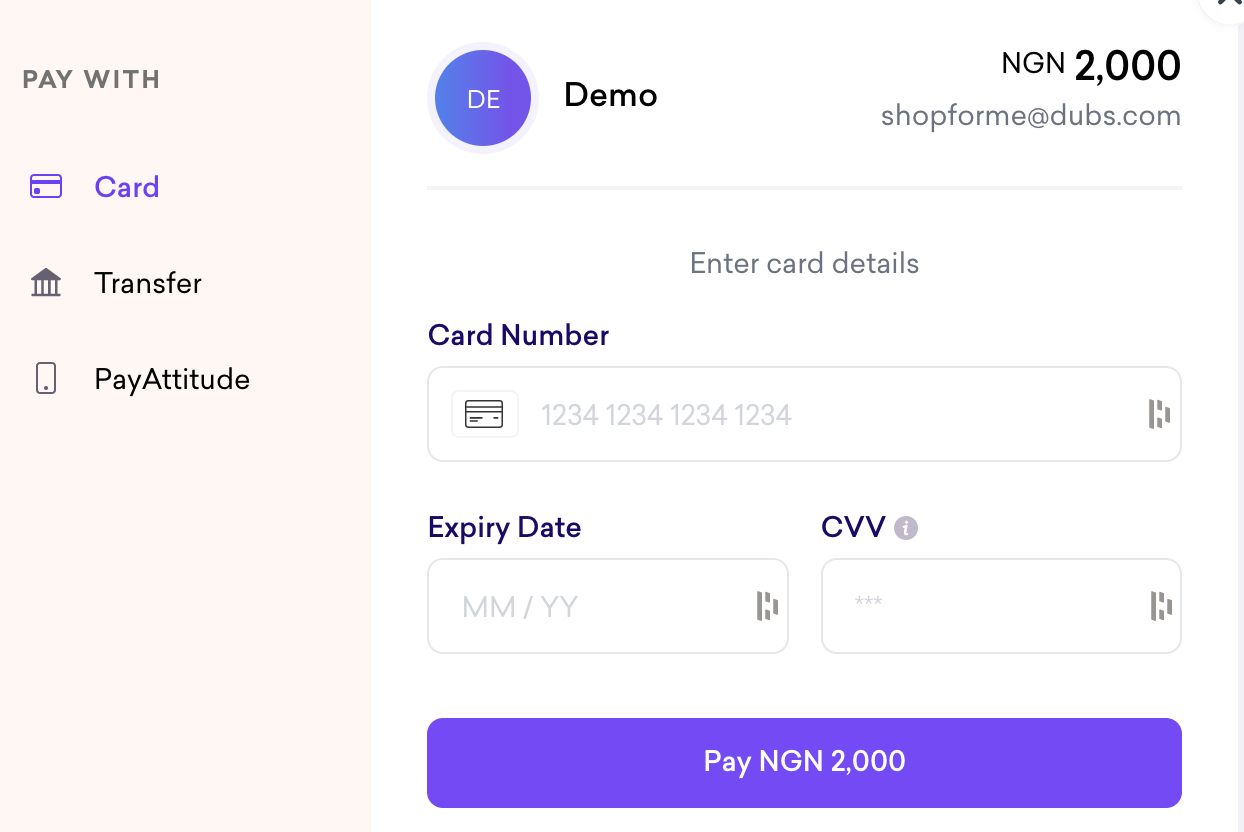 To enable customers to pay online, schools and educational institutions can get Fincra Checkout where parents and sponsors can have the option of paying with bank transfers. Even institutions without websites can facilitate bank transfer payments using Fincra Payment Link, which incorporates the Checkout flow.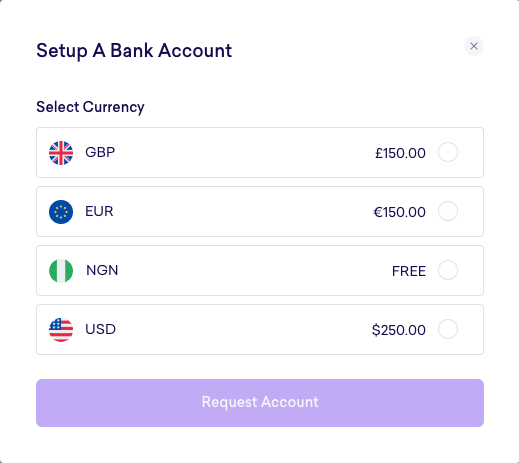 Fincra offers Virtual Accounts, digital accounts that emulate traditional bank accounts.
These accounts are designed to manage various types of payments associated with education, such as tuition fees, examination fees, and extracurricular activity fees. The beauty of Virtual Accounts lies in their multi-functionality.
With Fincra, schools can establish separate virtual accounts for each student or parent, for specific classes, or for particular purposes.
This enables precise tracking of payments and balances, with each account linked to specific student information.
Real-time monitoring of payments with Fincra Virtual Accounts facilitates immediate reconciliation and enhances cash flow management and financial planning.
POS Terminals
Fincra's innovative technology extends beyond card payments. Schools can now receive payments via the 'Pay with Transfer' method on their POS terminals or devices.
Schools can deploy POS terminals for auxiliary payments at their book shops, boutique, cafeteria and collect payments via transfers.
With Fincra POS Terminals, the 'pay with transfer' method is available for schools with transactions instantly confirmed with a receipt. 
Benefits of 'Pay with Transfer' method
Benefits of the 'Pay with Transfer' method
Let's delve into the five key advantages of embracing the 'Pay with Transfer' method:
1. Convenience: The 'Pay with Transfer' method offers unparalleled convenience, particularly in a country like Nigeria, where bank transfers are widely embraced. This popularity is largely attributable to the commendable efforts of the Nigeria Inter-Bank Settlement System (NIBESS), which operates the Nigeria Central Switch (NCS)—the backbone that facilitates instantaneous transfers.
This technology enhances convenience for customer payments, especially in scenarios where customers may not entirely trust digital payments enough to disclose their card details during online transactions. In offline settings, customers without ready cash or cards, prefer the simplicity of making payments via bank transfers.
2. Security and transparency: Bank transfers are generally recognised for their robust security measures, resulting from the deliberate steps they necessitate.
Unlike card payments, breaches and thefts are infrequent with transfers, which require access to login applications for internet/web banking, mobile applications, or mobile phones, as well as the requisite security codes to complete transactions.
3. Reduced chargebacks: Chargebacks, stemming from customer disputes over transactions, are less likely to occur due to the lower risk of unauthorised transactions and the reduced susceptibility to fraud associated with the 'Pay with Transfer' method. This increased transparency ensures that customers have a clear record of the transaction and its intended purpose, thereby minimising disputes and chargeback requests.
4. Cost-efficiency: Bank transfers prove to be more cost-effective than card payments, primarily due to the reduced payment processing involved with the former.
5. Global payments: Educational institutions can broaden their horizons by receiving international payments through the 'Pay with Transfer' method. 
Thanks to Fincra Virtual Accounts, schools can accept payments in currencies such as USD, GBP, and EUR, converting them into their local currency seamlessly. 
This opens the door for parents and sponsors in the diaspora to conveniently pay tuition fees for their children through simple bank transfers.
How Fincra can help schools and financial institutions