Jumia is taking payments serious. Other e-commerce businesses do not need to worry about that with Fincra.
Business owners or founders are always searching for insights and knowledge of the latest trends in technology, marketing, operations etc., to help scale their businesses.
While searching for these insights, they often go on business media platforms, white papers, seminars, courses at business schools etc. Most, however, forget one of the most critical sources of insightful business lessons; from the competitors.
Competitors, however, do not give out insights for free, and definitely not to other competing brands, no matter how generous they might be. However, brands do release materials that have clues in them. A financial report is one of these materials, and that is why we are looking to draw e-commerce lessons from Jumia's Q1 2022 financial report, which was released recently.
Jumia is a pan-African e-commerce company founded in 2012 in Nigeria; the internet marketplace is now in 14 African countries. Jumia is the undisputed leader in the e-commerce market, with some calling it Africa's Amazon.
With its status as a market leader, the industry studies its every move, and we are doing the same from its latest financial performance report.
These are three things we can take from the report.
1. E-commerce is the present and future
According to the report, Jumia recorded double-digit growth in order, over 40% Year-over-Year, from 6.6 million to 9.3 million. From January to March 2022, the pan-African processed 9.3 million orders. Its gross merchandise volume (GMV)- which means the total value of goods sold- also increased by 27% Year-on-Year from $198.9m to $252.7m. Jumia's revenue also reached $47.6m, a 44% rise from Q1 2021's revenue of $33 million.
This number, even though impressive, does not compare to what is coming. This industry has been growing fast in recent years, and this trend is forecast to continue with Africa's young demographic and its access to the internet and mobile devices.
This is good news for e-commerce businesses in Africa.
2. FMCG goods and foods are in demand
There is no surprise here; FMCG goods have dominated almost all Africa's household expenses. FMCG was the fastest-growing category, posting 180% year-over-year expansion on Jumia, while its food delivery category came second with an 86% Year-on-Year growth.
Konga, another market leader in the e-commerce market is also going into food delivery. Food is good business. Every year, there has been an increase on food consumed outside the home in Nigerian households spending.
This is insightful for e-commerce businesses struggling to compete with giants in the industry, like Jumia and Konga in Nigeria. Focusing on a niche market is a good strategy for smaller e-commerce businesses to survive. Targeting a niche market like FMCG or food might be the best strategy.
Jumia also has big plans for FMCG goods with its grocery sub-category, which the company said it is currently developing. The company added one million unique items to this sub-category. Also, TechCrunch recently reported that Jumia is testing a quick-commerce offering in Lagos to deliver groceries to people's homes in an hour or less.
In December 2021, Jumia launched a payment service provider (PSP), JumiaPay and in its report announced that it had received a Payment Service Solution Provider (PSSP) licence from the Central Bank of Nigeria (CBN). Jumia said its fintech arm can now process payments with this licence. JumiaPay has been on Jumia's checkout pages.
No one has established if Jumia's dissatisfaction with its payment partners led to the decision to launch its payment system provider. Still, it is telling that the company has taken payments into its hands.
Other e-commerce businesses might not have that capacity and luxury and will need to partner with a trusted payment infrastructure like Fincra.
Fincra provides payment solutions that enable your e-commerce business to quickly and securely receive payments. With our checkout feature, payment collection is easier as your customers can make payments seamlessly through their debit/credit cards or bank transfers.
When you successfully collect payments, this feature settles them to your preferred destination- your Fincra wallet or your bank account.
You can access this feature by creating shareable payment links on your dashboard or embedding payment buttons on your platform.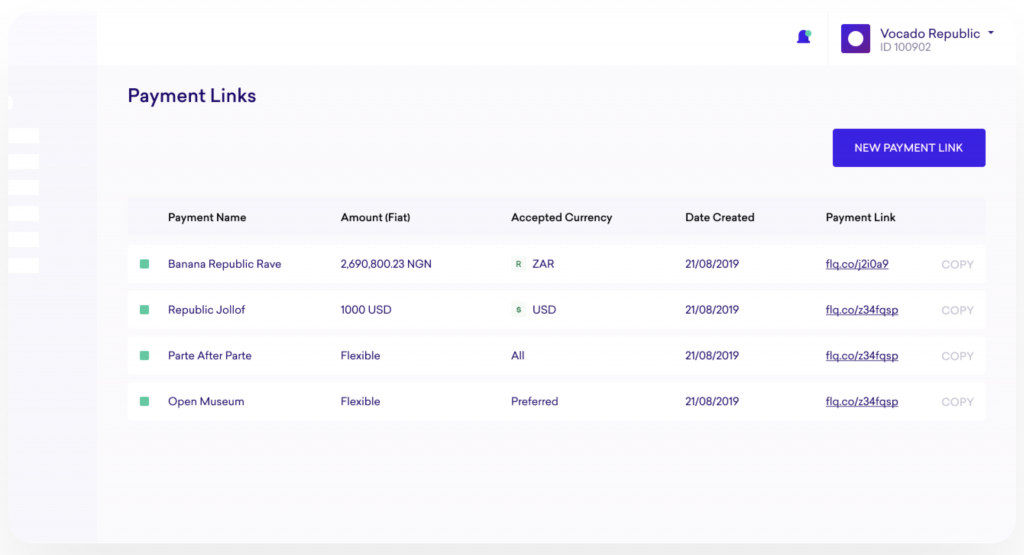 E-commerce businesses can also collect payments with Virtual Accounts on Fincra in different currencies.
Create an account on Fincra to get started with us.