One can never overstate the importance of having a website as a business. Websites are crucial to having a robust online presence. In 2023, it's the norm rather than the exception for businesses to use websites as a vital marketing tool.
However, it's also the norm for businesses to be successful online without a website or a real push on the website, even when there's one.
Small businesses are usually in this group because they do not have the resources to build and manage a website. Some big and legacy businesses are also in this group because they are yet to adopt digital technology fully. They might even have a website but do not necessarily market or sell through the platform.
Without a website, the internet offers so many opportunities for businesses to sell online, and in this article, we'll share some tips on how businesses can do that.
These are five ways businesses can sell online and reach customers without a website.
5 tips
1. Social commerce
Social commerce is the idea of using social media platforms to promote and sell products and services. It is the most prominent and popular way for businesses to sell online without a website.
Social commerce is a critical omnichannel strategy businesses must leverage to reach customers. Businesses can use social media platforms like Facebook, Instagram, Twitter, and LinkedIn to get more customers.
With 4.76 billion people on social media, the different platforms and channels offer several engagement models and potential market routes.
With social commerce, businesses can reach more customers by leveraging the vast audience of the different social media platforms and building a following of loyal customers.
To achieve these, businesses must constantly engage and create content on the social media channel of their choice or focus.
The content should be focused on showcasing your products and services. The type of content should depend on the product or services you offer. For products, high-quality videos and images with detailed descriptions will draw customers into the sales channel.
Small businesses use props to enhance their product photography and videography while creating content.
Another way to use social commerce is through paid advertising on the social media channel of your focus. Paid ads will allow businesses to reach specific demographics, interests and behaviours.
2. Online Marketplaces
Online marketplaces offer great opportunities for businesses to sell their products without a website or an online store. Online marketplaces provide flexible business opportunities with low start-up costs.
With online marketplaces, businesses can target foreign customers and get some level of trust between the business and customers.
In Africa, we have Jumai, Konga, Jiji, Zando, while international ones like Amazon are also accessible here.
These platforms give opportunities to businesses to list their products and start selling.
3. Email Marketing
Email marketing is a highly effective digital marketing strategy. With direct communication, businesses can use email marketing to nurture leads, convert them into customers and keep them as returning customers.
Email marketing is a highly personalised way to engage leads and customers and form close relationships with them.
With the opportunity to directly communicate with customers and leads, businesses can personalise their messages to recipients, which can help increase the likelihood of making a sale cost-effectively.
To fully maximise this strategy, businesses must look for ways to get a list of potential customers. Either through social media, events, etc. and send our regular newsletters about your products.
With email marketing, you can also offer exclusive discounts or promotions to incentivise people to sign up for your email list and make a purchase.
4. Influencers and Affiliates
Another way to reach customers and sell online without a website is to use influencer and affiliate marketing.
Influencer marketing can be a type of social commerce where businesses use influencers with a large following. This strategy can also involve other individuals and companies you can partner with to market your products.
You can use this strategy to get trusted and respected individuals and businesses to market your products in exchange for a commission.
With this strategy, you can get a broad reach, spend less resources, and increase credibility.
To effectively do this, you must choose influencers and affiliates who have an audience aligned with your product and brand.
5. Classified Ads
For businesses that are targeting a local market, classified advertising is a form of adverting that can be effective.
Classified advertising is a form of advertising in local newspapers or online. In Nigeria, businesses use Jiji, Nairaland etc.
This form of advertising is usually free and cheap and helps businesses to reach local markets.
How to receive payments without a business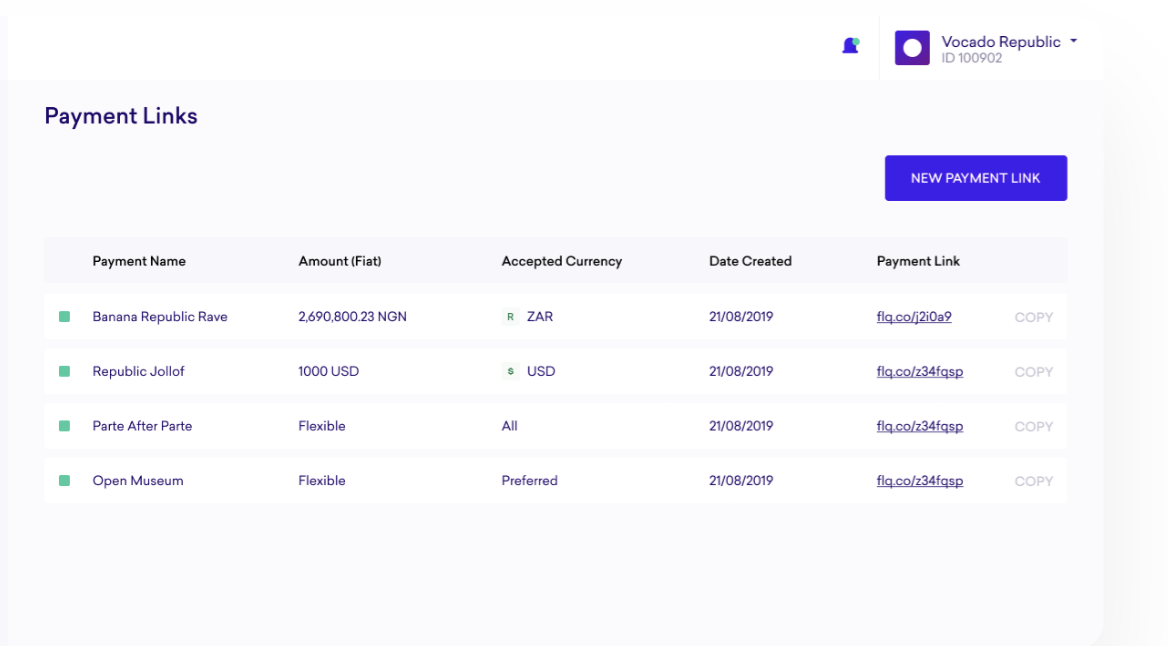 One of the biggest headaches of selling online without a business is payment.
Without a website hosting their payment pages, businesses use a bank account to receive bank transfers. This method is, however, not optimised for the business and customers.
Reconciliation is difficult with this method, while the customer experience is not improved.
This is where Payment Links are important. Payment Links are URLs that businesses use to collect payments even without a website. Businesses can share these links to customers while selling online without a website.
Businesses can share these links to customers on social media platforms, via emails, embed them on online marketplaces and to people drawn into the sales funnel through influencer, affiliate marketing and classified advertising.
Businesses can generate Payment Links from financial institutions and fintechs. Businesses can use Fincra to generate Payment Links so their customers can quickly pay with a link.
Conclusion
Selling online without a website can be a simple process for businesses. To acquire more customers and achieve the bottom line, businesses must choose one of the methods above and focus on that strategy. Businesses can also choose to work with more than one of the methods as long as it fits their business goals.
Businesses with websites can also use these methods to reach more customers and sell more.
Receiving payments when selling without a website is easy with Fincra's Payment Link.
Allow your customers to pay with a link and simplify your selling process.