Introduction
One cannot overstate the importance of using the internet to sell products and services, especially in 2023. Since the advent of the world wide web, businesses have used opportunities of the internet to expand their markets and sell to more people. 
In the increasingly digital world, the internet offers numerous benefits too good for businesses of all types and sizes to ignore. 
The concept of doing business online makes online payment collections critical for business. With money being served as a means of exchange for goods and services, collecting them must be easy and quick when doing business online. 
With solutions that provide seamless online payment, customers can make purchases quickly and conveniently regardless of location. 
It has been challenging for businesses across Africa, where many regions still do not have access to financial services, making it challenging to participate in the global economy. 
The confluence of technology and finance has bridged the gap and innovated with some solutions that are helping businesses across Africa to sell online and participate in the global economy easily.
In this article, we will focus on how Fincra is helping businesses across Africa to accept online payment. 
Fincra
Before specifically discussing collecting online payments, we want to explain what Fincra does. Fincra is a payment technology company that helps businesses with payment solutions. 
Fincra enables businesses to collect and make payments online and offline, locally and globally. We have Pay-In as a product with features like Checkout and payment gateways, Payment Links, Virtual Accounts and Multicurrency Virtual Accounts to enable businesses to collect online payments. 
Checkout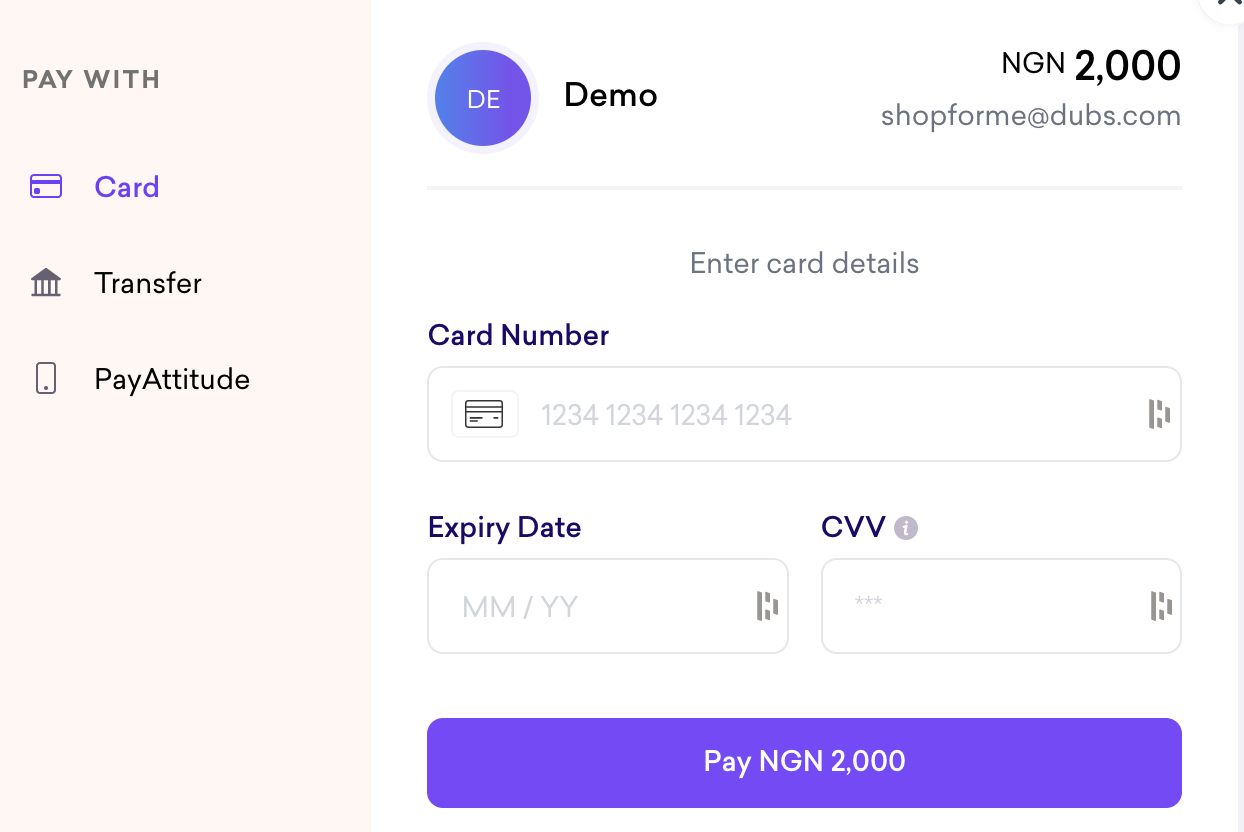 Fincra Checkout makes it easy for businesses to collect online payments through different methods and is one of the fastest ways to receive online payments. 
Different payment options are one of the best ways to optimise your Checkout, leading to quicker payments, customer satisfaction, and increased sales. Fincra allows businesses to receive payments via cards, bank transfers, PayAttitude and Mobile Money.
Use cases
The most common use case for Checkout is for; 
E-commerce: E-commerce businesses that can use customisable Fincra Checkout flows to collect payments. 
Subscription-based services: These services can also use Fincra Checkout to accept recurring customer payments. Businesses that offer subscription-based services can use subscription plans and automated billing to simplify their payment process. This automation increases cash flow because businesses can receive payments without making the customer rethink anytime they want to make a payment. 
Events: Events organisers can Fincra Checkout to sell tickets online and collect payments. Fincra can customise Checkout with the event brand colours and theme in this use case. 
Donations: Non-profit organisations chasing good causes can use Fincra Checkout to accept online donations. Here, the business can get a customised checkout flow to fit the need of the campaign. 
Online services: Businesses that offer online services across industries, logistics, consulting, etc., can use Fincra Checkout to collect online payments. 
Payment Links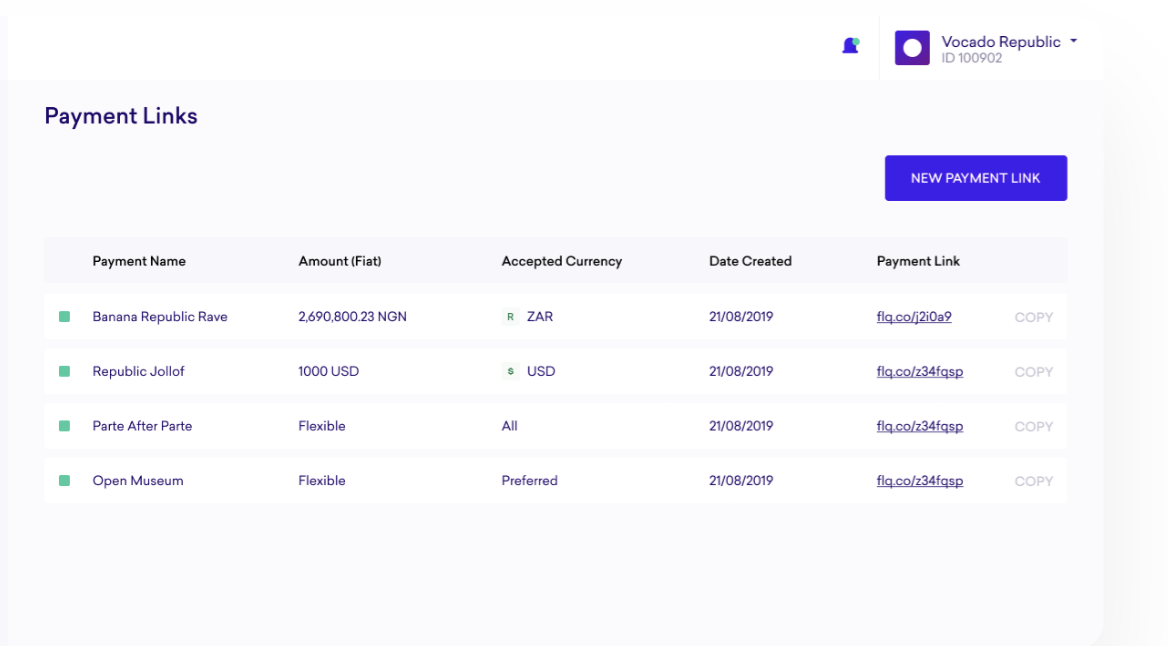 Payment Links have some similarities with Checkout, with the main difference being that with the former, you can sell without a website, whereas you need one to sell with the latter. 
Payment Links are URLs that businesses can use to collect payments without a website. Payment Links direct customers to a hosted payment page where they can make payments. 
It's similar to Checkout because the payment page brings out a Checkout flow to make payments. 
Without a website, businesses can share Payment Links anywhere for customers to make payments. Read more about Payment Links here. 
Use cases 
Legacy businesses and wholesalers: There are cases of legacy businesses and wholesalers who have not fully adopted digital technology; in this case, these businesses do not have a functional website or do not see the need to embed payments on their websites. These businesses can use Payment Links to collect customer payments based on orders. 
Small businesses: In this case, small businesses might not have the resources to build and manage a website, so they spend time acquiring and selling to customers on social media. With Payment Links, they can reach customers on social media and collect payments.
Donations: Not all non-profit organisations can collect donations via their websites; Fincra's Payment is the easiest way to accept payments online. Fincra's Payment Links are customisable for cases like this. 
Social commerce: Payment Links are one of the biggest drivers of social marketing. Social commerce is for every business, including those that have functional websites. In this case, Payment Links help businesses to sell to their customers without redirecting them to a website.
Virtual Accounts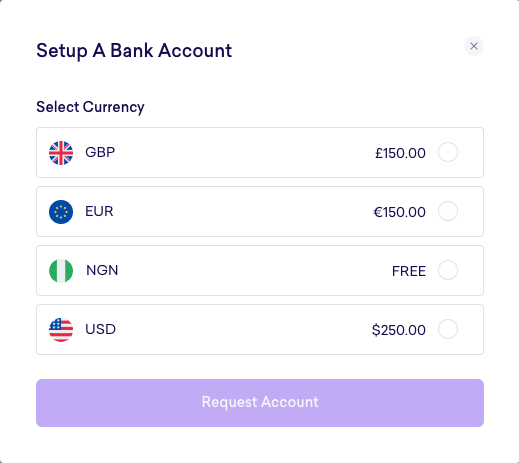 Businesses can receive payments without fees with Fincra's Virtual Account. A virtual account is a digital account that allows businesses to manage and track online payments. It functions like a traditional bank account with International Bank Account Number (IBAN) but is only issued by fintechs like Fincra. 
Businesses can get Fincra's Virtual Accounts to individual customers or create multiple Virtual Accounts to manage payment for different product lines. 
Use cases 
Fundraising: Non-profit organisations can use Fincra's Virtual Account to accept and manage donations. These organisations can create Virtual Accounts with Fincra for different fundraising campaigns and collect donations received. 
In-person payments: Virtual Accounts can aid in-person transactions like in the same of a delivery. A business can quickly create a temporary Virtual Account to instantly collect payments and close a trade. 
Multicurrency Virtual Account
Businesses often encounter the challenge of receiving payments in foreign currencies in the case of cross-border transactions. 
Here, a Fincra Multicurrency Virtual Account comes to great use as it allows businesses to receive payments and hold and manage funds in multiple currencies in a single account. A Multicurrency Virtual Account comes with a single IBAN. However, it can still hold and transact in different currencies allowing businesses that use it to receive payments in other currencies, convert the funds into the currency of their choice, and make payments in that currency within the same account.
Fincra's Multicurrency Account gives users access to transact in United States Dollar (USD), The Euro (EUR), The Danish Krone (DKK), Hungarian Forint (HUF), Norwegian Krone, Polish Zloty (PLN), the Romanian New Leu (RON), The Swiss Franc (CHF), The Czech Koruna (CZK) and The Swedish Krona (SEK). 
Use cases
Import and export businesses: Import and export businesses can use Fincra's Multicurrency Accounts to receive payments and keep balances in those currencies. These businesses can avoid currency exchange fees and reduce their exposure to currency exchange rate risk.
Fundraising and donations: To expand their options, non-profit organisations can use Fincra's Multicurrency Virtual Accounts to accept donations in other currencies. 
Why Fincra
Several payment technology companies offer the same products as Fincra, but we standout in so many ways; 
Customer centric and personalised support: Businesses are the main focus of everything that we do at Fincra. We provide personalised support to ensure that our Pay-In products are helping businesses to achieve their bottom line. 
Success rate: The success rate of transactions are important in the payment industry. Fincra's reliability and success rates of our service are some of the factors that make us stand out from the others. 
The other factors include low transaction fees, which means that businesses can keep their costs down while still offering convenient online payment options to their customers.
We have built Our Pay-In products to integrate easily with existing business systems, such as e-commerce platforms or accounting software. 
Fraud prevention and multicurrency support are the other factors that make Fincra the ideal payment partner for businesses across Africa.
Conclusion
In conclusion, Fincra's range of innovative solutions helps businesses seamlessly accept payments online.
From Checkout to Payment Links, Virtual Accounts or Multicurrency Virtual Accounts, Fincra is making it possible for businesses across Africa to get paid. 
By leveraging these solutions, businesses can reach and satisfy more customers and increase sales and revenue. 
Businesses can achieve so much more online when they have the right payment partner like Fincra. 
Create an account with Fincra for the best ways to accept online payments.