Introduction
Despite the continued dominance of digitalisation, there continues to be some form of analogue resistance in our everyday world. 
This analogue resistance comes as a result of the human desire for tangible experiences, human interactions and the reconnection to the past that is driven by nostalgia.
In the business world, many businesses are using this analogue resistance to serve a target market either with new products or experience. 
Retailers, in particular, are one of the biggest beneficiaries of the resistance, using the Point-of-Sale (POS) system to deliver  analogue experiences to their customers. 
POS systems are typically thought to be used just for payments, but modern systems are much more than that for retail businesses. 
In this article, we will delve into the world of POS systems in retail. We will explore their fundamental components and key features for retail businesses.
What is a POS system?
A Point-of-Sale (POS) is usually the checkout of offline transactions; it's at the point where businesses close transactions and collect payments. 
The POS operates with a system made up of  hardware and software. This system enables retailers to collect payments, keep stock of inventory and perform other aspects of retail operations. 
The most popular use case for POS systems is payment collection as retailers complete offline transactions. However, advancements in POS technology have evolved to make them more than just transactions and payments. 
Modern POS systems enable retailers to manage several aspects of their businesses; from inventory management to tracking sales and collecting payments to increase sales and better serve customers.
Components of the POS system
The hardware and software features make up the components of a POS system, integrating  seamlessly to help process transactions, collect payments and other functions for retailers.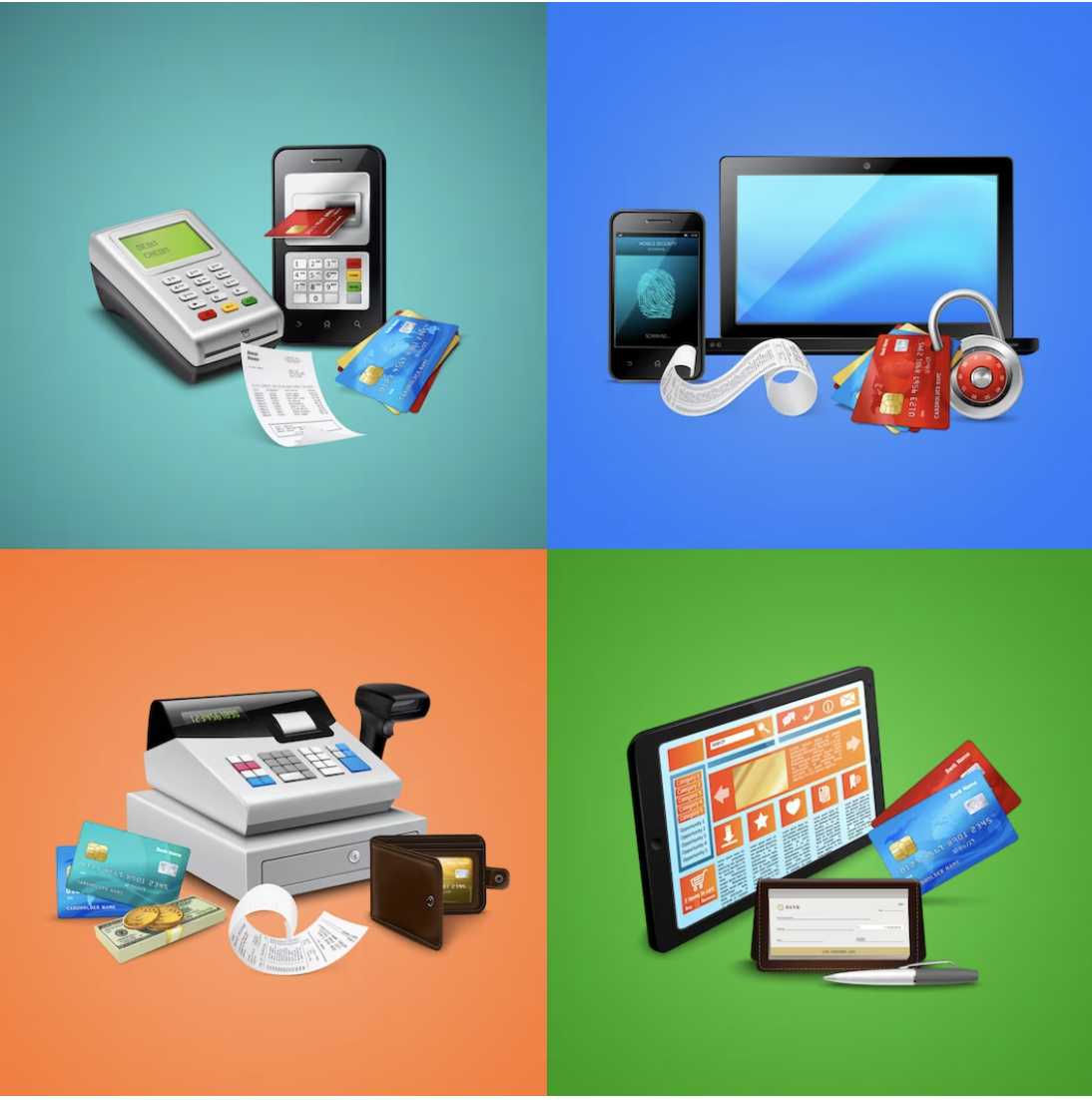 Hardware components 
The hardware component of a modern POS system is the physical equipment that processes and manages offline transactions. Remember the analogue resistance we talked about earlier, the hardware components of a POS system is the tool of that resistance. 
Card readers and payment terminals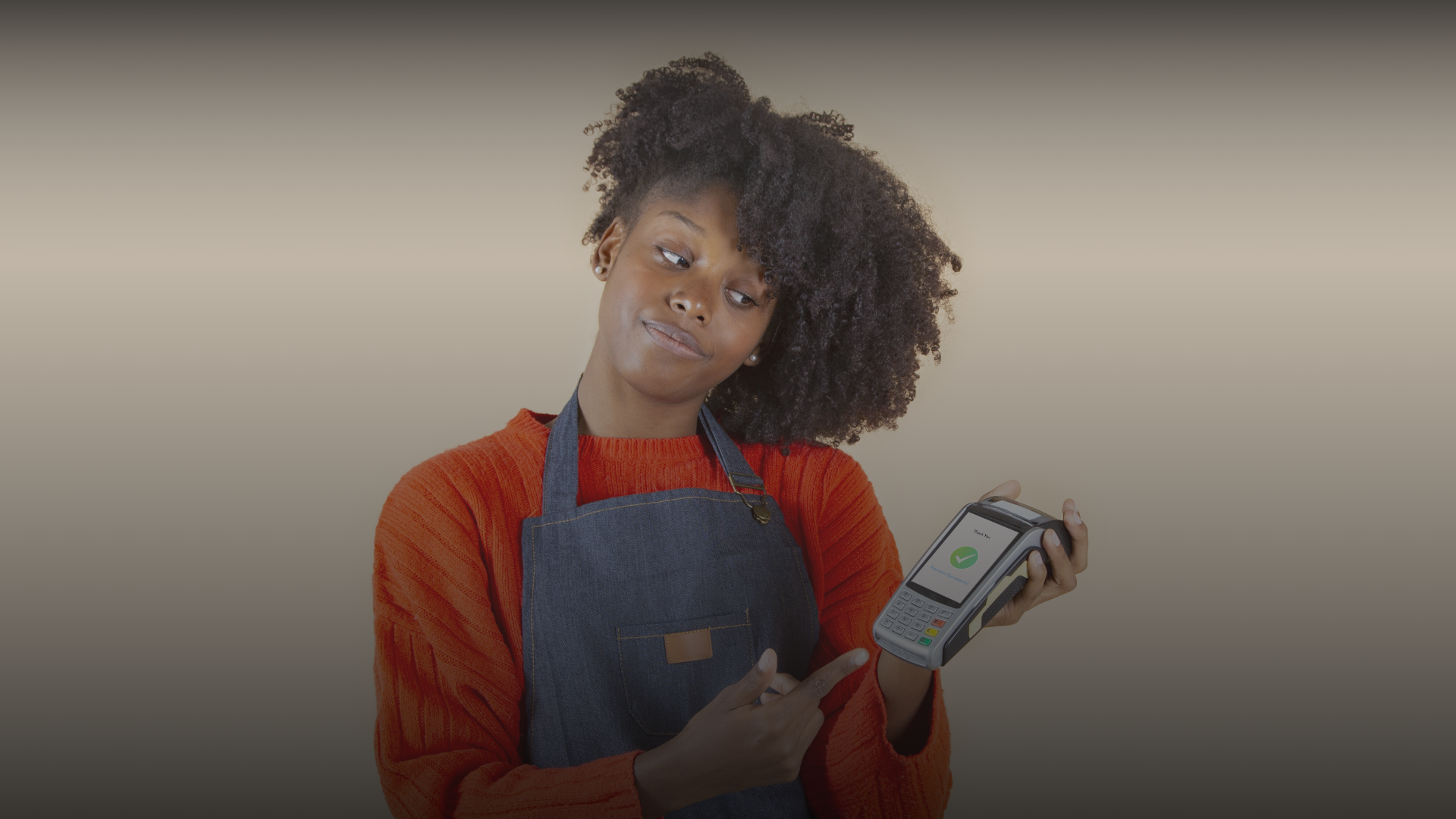 These are the most popular types of POS hardware in Africa, used in almost all offline transactions, including bank agents and businesses. 
The card readers allow customers to pay with their cards by connecting or swiping their cards before entering a pin to validate the transaction. 
Modern technology also uses card readers to enable contactless cards, although that payment method is not yet widespread in Africa. 
In Nigeria for example, the infrastructure for Near-Field Communication (NFC) which facilitates contactless payments is already in place. 
However, banks have not fully enabled it because of security concerns while the Central Bank of Nigeria (CBN) are still working on the guidelines to address these concerns. 
Tablets or smartphone
With the help of the internet, tablets and smartphones function like POS systems, helping retailers to process transactions, collect payments and manage their inventory. 
Touchscreen terminals
In retail situations, cashiers or salespersons use the touchscreen to interact with POS systems to collect sales and customer information during transactions.
Barcode scanners
Salespersons or cashiers use barcode scanners to scan product barcodes to generate the relevant information about the product. The barcode scanner generates prices to collect payments and syncs with the POS system to update the inventory level of the retail store. 
There are two types of barcode scanners; the 1D barcode scanner that can scan traditional barcodes and the 2D barcode scanner that can scan QR codes. 
Receipt printers
Receipt printers conclude offline transactions for retailers. This hardware generates a transaction receipt from the POS system for customers. The receipt usually contains information like product items and the total price of the transaction. 
Cash drawers
Very much still relevant in retail situations in Africa, where cash is still king. Retailers use cash drawers/registers to store cash during transactions and organise bills. 
Morden POS systems electronically connect cash drawers and only open them upon completion of a sale, ensuring cash handling accuracy and security.
POS software 
The software that powers the hardware in the POS systems depends on your retail needs and functions, but there are some fundamental features of the software for a POS system. 
Software features 
Payment processing
This software facilitates secure and efficient payment processing. It integrates with various payment gateways to accept credit/debit cards and contactless payments (where applicable) with card readers. This software also integrates with mobile wallets and Virtual Accounts which allows for collections via pay-with-transfer. 
This software also enables tablets and smartphones to perform as POS Terminals, allowing retail businesses to process transactions and collect payments. 
Sales tracking
This software enables sales data capturing during transactions. It captures all information from all the sales journeys and stores them for retailers to use. 
Inventory management
This software integrates with hardware like a barcode scanner to track stock levels of products, automatically updating inventory as items are sold or restocked. 
Product and price database
This software integrates with hardware components like touchscreens, barcode scanners and other software to store a list of products, prices, and descriptions. 
Customer Relationship Management (CRM)
This software integrates with hardware to capture and store customer data, including contact information, purchase history, favourite products etc. 
Functions and benefits of a POS system
At its core, a POS system is the central hub that processes sales transactions, manages inventory and captures customer data. 
It acts as the nerve centre of a retail business, ensuring smooth and efficient day-to-day operations.
Let's delve into some of the functions of a POS system
Payment processing 
Retailers use POS systems to process payments and conclude transactions for customers. Payment processing is what many consider to be the primary function of a POS system. 
When a customer makes a purchase, the cashier or salesperson uses the POS system to input the purchased items, and finalise the transaction by accepting payment. 
The best type of solution allows POS systems to accept payment through multiple methods. Fincra POS Terminal enables retailers to collect payment via bank transfers and cards. Customers can also pay with cash, gift cards and any other loyalty program you have set up for your retail business. 
This functionality allows businesses to close transactions quickly, shorten customer wait time and deliver exceptional customer experience. 
POS systems also allow retailers to collect payments anywhere, anytime. Whether selling from a pop-up shop, at a trade fair, in cases of delivery or opening up a new store, POS systems allow retailers to set up terminals and get to work quickly. 
Inventory management
Inventory management is a crucial aspect of retail operations, ensuring businesses always have enough products for customers. POS systems automatically update stock levels as businesses receive goods from wholesalers or manufacturers and sell customers. 
Managing inventory is hard and takes up a chunk of operational expenses in retail. Mismanaging inventory can lead to customer churn and financial loss. 
The modern POS system optimises inventory management for retail businesses, enabling them to have real-time and automatic updates on their stock level. This functionality cuts out manual counting and daily adjustments of inventory quantities . 
Modern pOS systems enable retailers to avoid stockouts or overstocking, as they can monitor product availability and reorder products promptly. 
Fincra POS Terminal has a solution for retailers to seamlessly integrate inventory management functionality into their POS systems to ensure accurate stock levels. 
Inventory management has a ripple effect on the success of a retail business. Besides saving costs, inventory management ensures that retailers always have the products, leaving customers with the best experience. 
When customers have the best experience with your retail business, they keep coming back, meaning more sales and revenue for the business. 
Collecting and visualising sales data 
Being the central hub where all sales activities are recorded and tracked, the POS system records each transaction, including the items sold, prices, quantities, and payment details. 
From the POS system, retailers have access to inventory data, sales data over a specific time, sales by employee, channel, location, products, etc. 
This data allows retailers to generate accurate and up-to-date sales reports, enabling them to monitor their revenue, identify sales trends, and make informed decisions to enhance profitability.
Fincra POS Terminal solution provides retailers with advanced analytics and an intuitive dashboard displaying relevant data from all channels and POS pay points. 
Insights from these data and analytics can help businesses to make informed decisions on the type of product to restock, the best payment channels for customers etc. All these benefit the bottom line: better serve customers and make more sales. 
Customer data recording and analysis 
Still being the central hub that records all customer transactions and interactions, POS systems capture valuable customer information during these interactions. 
Retailers can use this information, like customer contact, purchase history, preferences, etc., to build a comprehensive customer profile. 
These profiles can help retailers make informed decisions in delivering a better customer experience.
With this customer data, retailers can embark on target marketing campaigns and analyse customer behaviour to get insights into their preferred products, purchase channels, and payment method to deliver a better shopping experience. 
Improved efficiency
All the functionality of a POS system enables retailers to improve efficiency across the operational aspects of a business. Faster payment, automated inventory management etc., all reduces the risk of errors, ensuring accurate transaction processing and eliminating the need for time-consuming manual corrections.
Centralised integration 
Many modern POS systems offer seamless integration with different pay points, locations, stores and systems. 
This integration allows retailers to manage sales from different locations and channels from a centralised system, providing a unified view of their business. Customers can enjoy consistent experiences, regardless of whether they shop in-store or online, further reinforcing brand loyalty.
Integration with e-commerce 
Analogue resistance does not always try to wipe our digital interactions. Instead, they exist in the same sphere. 
In retail, many businesses are adopting digital technologies and incorporating e-commerce into their operations to expand their customer base and boost sales. This omnichannel retail strategy requires businesses to meet the demands of online and offline customers. 
A POS system enables retail businesses to bridge the gap between the offline and online worlds. 
Seamless integration of POS systems with e-commerce platforms allows retail businesses to unify sales records, customer data, inventory etc, from offline and online channels. This integration improves the efficiency of the business and maintains consistent delivery of excellence to online and offline customers. 
Types of POS systems for retail
Retail POS system 
The Retail POS system perfectly fits the needs of retail business
several features that cater to retailers' various business needs, including process payments, inventory management, order tracking, employee management and customer relationship management.
The retail POS system is tailored for retail brick-and-mortar stores. 
Fincra POS Terminal solution empowers retailers to collect payment through different methods; via cards and bank transfers. 
In Sub-Saharan Africa, payments without a card and cash in retail situations in Sub-Saharan Africa can be tedious and inconvenient. 
The usual practice is for the customer to transfer to a bank account and wait several minutes for confirmation. 
This situation can cause customer dissatisfaction and slow payment processing time. 
The Fincra POS Terminal solution, pay with the transfer method, is a breeze. The POS terminal prints out a receipt instantly to confirm the status of the transfer. 
This solution significantly quickens the payment processing time, enhancing the customer experience and boosting sales.
Traditional POS systems 
The traditional POS systems store information of the business on a local server or the retailer's hardware. 
In this set-up, the POS system is physically installed and maintained on-site, typically at the retailer's physical store. This setup used to be popular in the retail industry. 
Cloud POS system 
This is the opposite of the traditional POS system. Instead of information on a local server or hardware, this system hosts all information on the web or cloud. 
Retailers can then access this information using any internet-enabled device. Retailers with different stores or an omnichannel strategy use Cloud POS systems to power their businesses. 
Mobile POS System
The Mobile POS system leverages cloud technology, allowing access from anywhere. Retailers use the mobile POS system in auxiliary moments, like in pop-up shops and mobile trucks, to facilitate sales and transactions on the go. 
Multichannel POS 
Retail businesses that combine offline and online channels use this POS system to centralise their operations. This POS system can integrate with websites, third-party online marketplaces, events, pop-up shops, social media, stores etc.
Key consideration for the right POS system
Choosing the right POS system can be a tough decision to make for retail businesses at every stage. Whether you are in the early stages of opening your first retail or online store or contemplating a switch, your choice holds the potential to elevate or halt your business success. 
Here are some key points to guide your decision-making. 
Business requirements
Every retail business has specific requirements that should be the main factor to consider before deciding on the right POS system to use. 
Consider the size of your store(s), the number of transactions you process daily, the complexity of your inventory, and any unique features or functionalities essential for your business. Define the must-have features that align with your business goals and operational processes.
Budget
Your budget is important, especially if you are in the early stages of setting up your retail business. 
Ease of use
A user-friendly interface is crucial for both staff and customers. Choose a POS system with an intuitive interface that requires minimal employee training. 
Customer support
Retail businesses should look out for POS system providers that offer extensive support. A reliable and responsive customer support team can be invaluable in case of any issues or technical difficulties. 
Look for providers that offer various support channels, such as phone, email, or live chat, and check customer reviews for feedback on their support services.
Integration capabilities
Integration capability is important for big retail businesses that use different software and deploy omnichannel strategies. 
Ensure the POS system can integrate with other business tools you currently use or plan to use. Integration with accounting software, inventory management systems, and e-commerce platforms is essential for smooth data flow and streamlined operations.
Security and Compliance
Data security is paramount in a POS system, especially when handling customer information and payment data. Look for a Payment Card Industry (PCI) compliant system that uses data encryption to protect sensitive information.
Steps to get the right POS system 
After considering the above factors, these are the recommended steps to get the right POS for your retail business. 
Research 
Research is the first step in getting the right POS system. Business owners must be meticulous in their search for a POS system to avoid any mistakes. 
Ask your network/community: Having a community as a business owner is essential, especially when getting the right tools. Reach out to other players in the retail space and ask for their recommendations. 
Established businesses that already use POS systems must constantly seek feedback from their network (customers, employees and fellow retail business owners) to know the actual state of their system and if they need to switch. 
Check review sites: Many websites put great effort into researching and recommending the right tools for retail businesses. Some examples include Connect Nigeria, Enterprise Boom, NaijaTechGuide, Retail Info etc.
Choose Fincra 
When it comes to getting the right POS system for your retail business, choosing the right provider is essential. 
Fincra offers a versatile POS Terminal solution that fits every business need and POS system. Our priority is to provide accessible payment collection and support other aspects of your retail operational business.
By considering these key factors and following the recommended steps, you can find the right POS system that enhances your retail operations, improves customer experiences, and drives your business towards more tremendous success.
Conclusion 
The POS system is the complete solution (hardware and software) that help retail businesses to streamline operations, including payment processing, inventory management and customer relationship management.
When choosing the right POS system, retailers should consider their specific requirements, budget, ease of use, customer support, integration capabilities, and data security. Research, seek recommendations, and choose a reliable provider like Fincra's POS Terminal solution to ensure optimal retail operations and enhanced customer experiences.
Embracing modern POS technology empowers retailers to bridge the online and offline worlds, foster customer loyalty, and drive business success.