Introduction
The checkout process in e-commerce is very critical to the success of businesses as it involves the process by which customers complete a purchase.
When a customer is in the Checkout process, they take several actions like entering their card information, choosing payment options and confirming their purchase.
With the process involving customers taking actions that are critical to the business, it is important for businesses to take the Checkout process seriously.
In this article, we will be looking at some of the most common Checkout issues and how businesses must tackle them for an optimised checkout experience.
Common checkout issues and how to solve them
For online businesses, having an optimised checkout process is key to improving customer experience and revenue.
So it's important for online businesses to look out for these common issues with checkout and tackle them.
Long checkout process
This is one of the most common reasons for cart abandonment. The internet is a busy place, with lots of distractions. So when a customer chooses to shop on your website from the dime-a-dozen activities on the internet, it is important that you make the process faster for them.
There are several tips on streamlining your checkout process, like reducing the number of pages, allowing first-time visitors or customers to complete the checkout process without having to register on your websites first, allowing customers to save their information for future purchases etc.
Complicated forms
Long and complicated forms are also part of what makes a checkout process to be unnecessarily long and frustrating for customers.
Businesses must simplify their forms to only ask for essential information. Businesses can also use auto-fills or drop-down menus to make it easier for their customers.
Unexpected and hidden fees
It doesn't tell well about your business when a customer is about to complete the checkout process only to be shocked at the total cost of the transaction because of unexpected and hidden fees.
Transparency is key here from the first interaction with the customers. Businesses must be transparent about any fees, like shipping fees, in the early stages of interaction with the customer.
Lack of payment options
Another common issue with the checkout process is the lack of payment options for customers. Customers have different payment preferences while shopping online.
Some customers have no problem putting their card information to purchase goods or services online, while some do not have that level of trust and prefer other methods.
Businesses should have different payment methods available to accommodate more customers and make more sales.
Businesses that use Fincra, for example, have different options for their customers, who can pay with cards, bank transfers, Mobile Money and PayAttitude.
These are some of the common issues that businesses must fix and tackle to reduce cart abandonment rates and make more sales.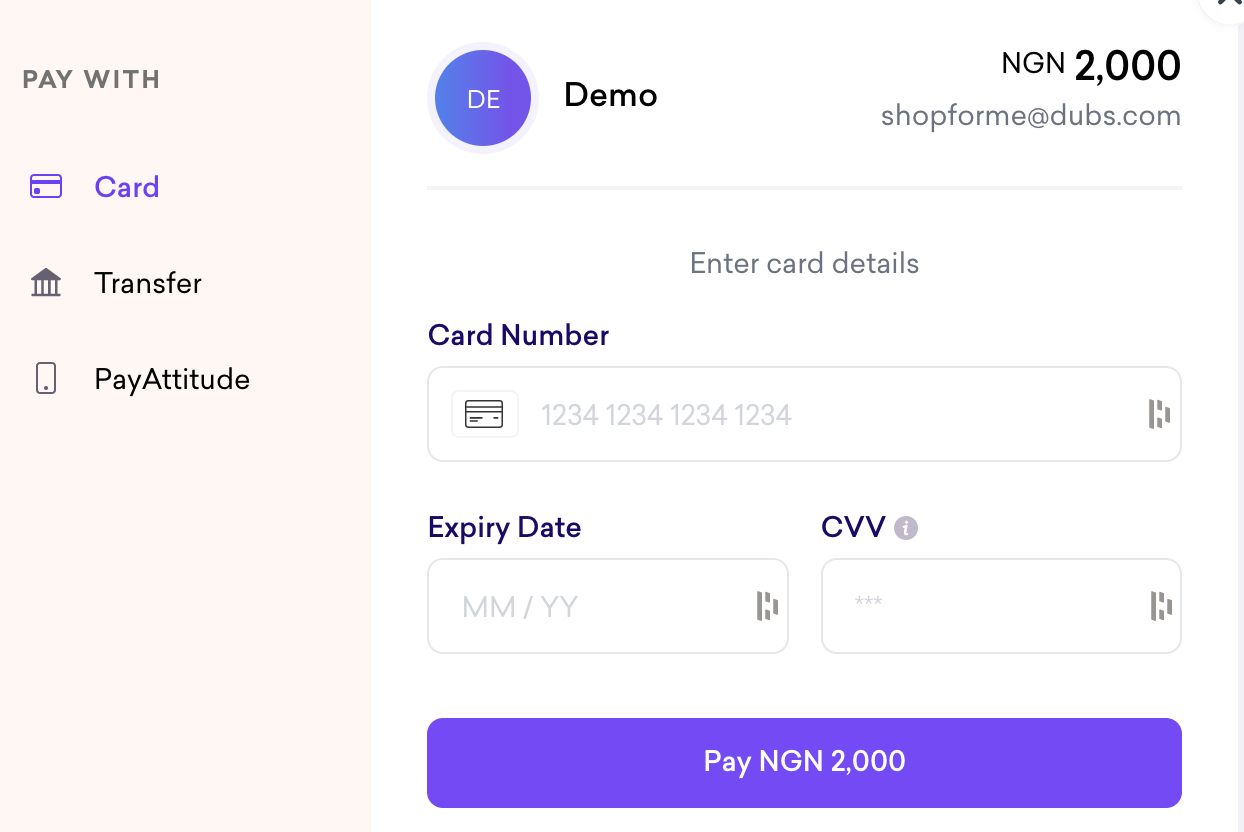 Features of an optimise online checkout process
We have talked about the common checkout issues, and now we want to talk about what to expect from an optimised checkout process.
Easy navigation and clear instructions
A good checkout process should be easy to navigate with clear instructions and no ambiguity. Businesses must use clear and concise language with visual aids in the form of designs, guides, drop-down menus etc. An easy-to-navigate checkout process improves the user experience for customers.
Compatibility
One of the key features of an optimised checkout is that it is compatible with every device. With this feature, customers will have a good experience completing their purchase from any device.
An optimised checkout is mobile-responsive and compatible with a variety of devices.
Fincra Checkout is compatible with any device and allows businesses to serve customers anywhere online.
Secure payment options and SSL certificates
It is important that customers can trust that their card information is secure while using your checkout flow. Fincra uses encryption technology to conceal data such that only authorised people can access it. It is one way that Fincra keeps sensitive card details private and secure.
Fincra is also certified by the Payment Card Industry Data Security Standard (PCI DSS). This type of certification is important to gain customers' trust.
Guest checkout and user account options
We talked earlier about allowing first-time customers to use your checkout without having to register on your platform. This is a key feature of an optimised and streamlined checkout.
Confirmation
An optimised checkout helps customers to feel more secure and confident by providing a confirmation page. Some businesses might also add order tracking information.
Best practices for optimising your online checkout process
Optimising checkout is not a one-off activity and is not something you leave solely for your payment partner.
Of course, Fincra has everything handled for you to have an optimised checkout, like offering different versions of your checkout process for A/B testing. This is useful when businesses want to improve their checkout process and help identify areas for improvement.
Fincra can also help businesses to personalise their checkout process for their customers by keeping customers' information, so these customers do not have to enter their information again to make repeated purchases.
For businesses, you can undertake some initiatives to urge customers to complete the checkout process.
Offering incentives for completing checkout, such as free shipping, discounts, or loyalty points, can encourage customers to complete their purchases.
Unlimited-time offers are also a good way to urge customers to complete the checkout process. Flash sales or discount sales tied to events like Valentine's Day, Black Friday, etc, can create a sense of urgency and encourage customers to complete their purchases.
Conclusion
The checkout process is so important; we can't reiterate that enough, so for every online business to be successful, it has to address the common issues, implement the key features and follow the best practices we have recommended.
Fincra is your best bet for an optimised checkout. We have Checkout as a product that allows businesses to accept payments via cards, bank transfers, Mobile Money and PayAttitude.
Businesses across Africa can get Fincra Checkout to accept payments in different currencies.
Create a free account here to start using Fincra Checkout, or reach out to a representative to ask any questions.