Introduction
'Customer obsession' is the mantra resonating throughout Fincra. It's a culture that serves as a guiding force, informing every decision within the company.
Our genuine care for businesses across Africa drives us to provide seamless payment solutions, facilitating one of these enterprises' most critical operational aspects.
Yet, our interactions with merchants have revealed a need for more comprehensive support to foster their growth and expansion. This realisation prompted the launch of the Fincra Partner Program, an initiative designed to enhance the merchant experience beyond simple payment solutions.
Recognising that businesses require resources beyond payment tools, we forged partnerships with ambitious businesses and startups offering products and services that add significant value to our merchants. 
Within the program's Perk Partner category, we've collaborated with exceptional businesses to provide exclusive discounts and benefits, fostering mutual growth and progress.
In this feature, we spotlight one such partner: Healthtracka.
Healthtracka
Healthtracka is a credible HealthTech company that provides services focused on identifying both Communicable and Non-Communicable Diseases (NCDs) that may impact individuals' health. 
Their core objective revolves around ensuring accessibility and affordability of healthcare for everyone. 
Healthtracka emphasises the importance of early detection of health issues, enabling the analysis of individuals' conditions and the implementation of appropriate measures to prevent and treat specific diseases.
Healthtracka decentralises health care in Africa through its health screening platform for consumers, API for businesses and a doctors portal.
Perks from Healthtracka
As a Perk Partner in the Fincra Partner Program, Healthtracka offers a 10% discount on all tests for Fincra merchants.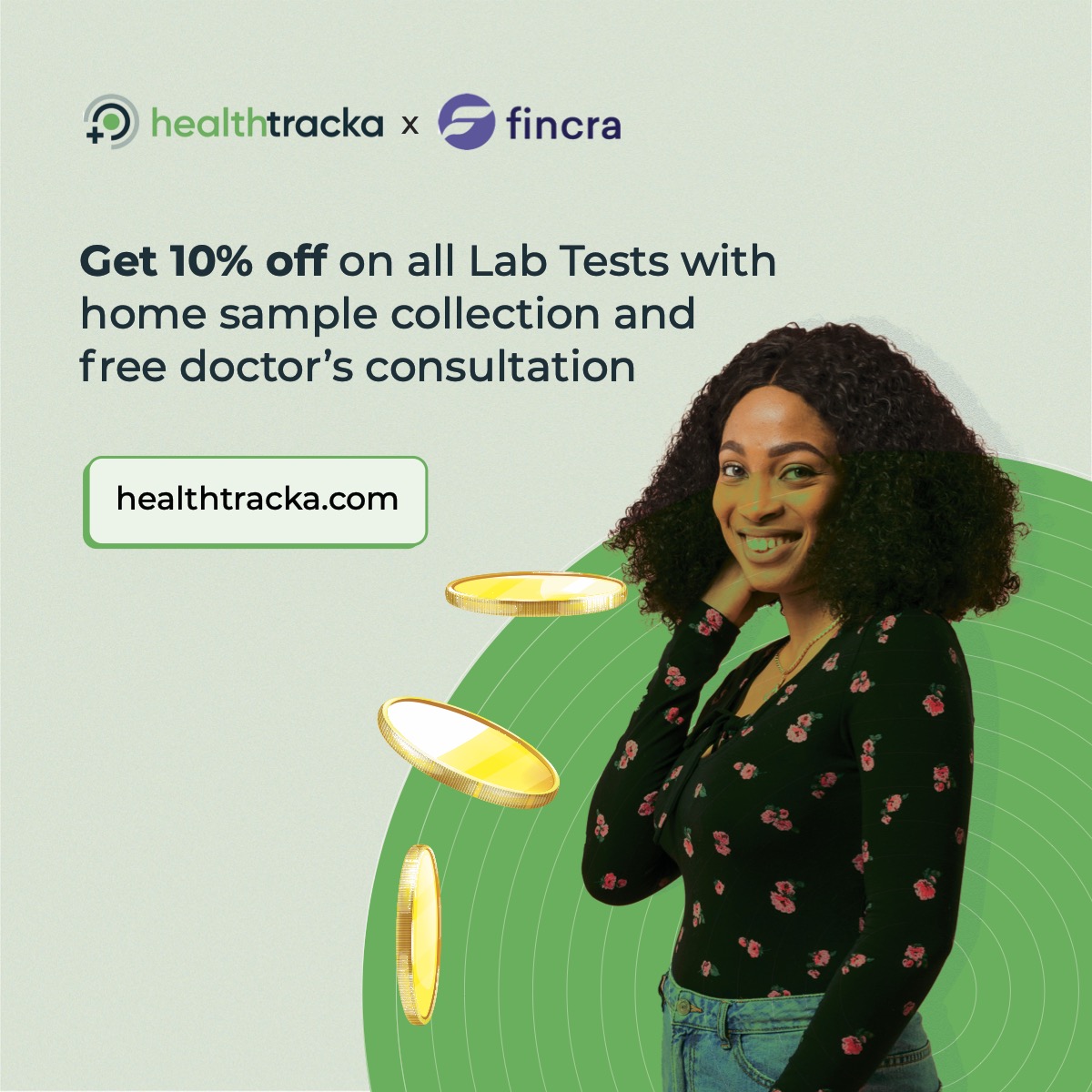 Benefits for Fincra merchants
"Health is wealth," according to a popular maxim. Promoting this notion, Healthtracka enables Fincra merchants to access even more affordable healthcare for their employees. This offer is a chance to get a healthier workforce, leading to a more profitable business. 
How to get involved
We designed the Fincra Partner Program to benefit all stakeholders in the business sphere with its two partner categories. 
The first category is the Perk Partners, which is for businesses or enterprises that manufacture or redistribute technology solutions or general services and products that add value to our merchants. 
By participating as a Perk Partner, businesses can expand their sales avenues, fortify their customer base, gain brand visibility, and access additional benefits. 
Join us as a Perk Partner to unlock these invaluable advantages.
Businesses can access these exclusive perks by enrolling as a Fincra merchant. These perks are instrumental in enabling merchants to reduce costs and leverage technological solutions that foster the growth of their enterprises.
Become a Fincra merchant and enjoy these perks. 
The second category is Referral Partner for individuals and businesses who can earn a commission for every active lead they refer to Fincra. 
With this category, partners can add another stream of revenue. Become a Referral Partner today. 
Conclusion
We launched the Fincra Partner Program because we are committed to providing solutions beyond payments. 
With Healthtracka, Fincra merchants can have the opportunity to access affordable healthcare for their workforce. 
We care for our merchants; be a part of them.