Introduction
As a company, we've prioritised resolving payment challenges for businesses, ensuring that we make one of the most critical aspects of a business as seamless as possible. 
While delivering this value and solving this business pain point, we recognised the need to offer more to our merchants and businesses in our ecosystem. We launched the Fincra Partner Program in August 2023. 
The Fincra Partner Program aims to empower our valued merchants with a comprehensive suite of tools and resources that extend beyond payments. 
We understand the role of strategic business partnerships and designed this program to foster growth and scalability by connecting ambitious businesses across Africa. 
Within the program, we have leveraged our relationship with valuable businesses and enterprises whose products and services can significantly benefit our merchants. 
We contacted these businesses to offer perks to our merchants that would be valuable to their business operations. This category in our program is called Perk Partners. 
One of our Perk partners within the program is Simpu.
Simpu
Simpu is a customer communication platform that offers a comprehensive suite of tools to enhance customer engagement and satisfaction. 
Their services include a shared inbox for streamlined communication, a chatbot for automated interactions, and a text and email marketing platform for targeted outreach. 
Effective communication is a crucial part of customer service, and by providing these services, Simpu aims to enable customer retention, increase revenue and foster positive customer experiences for businesses.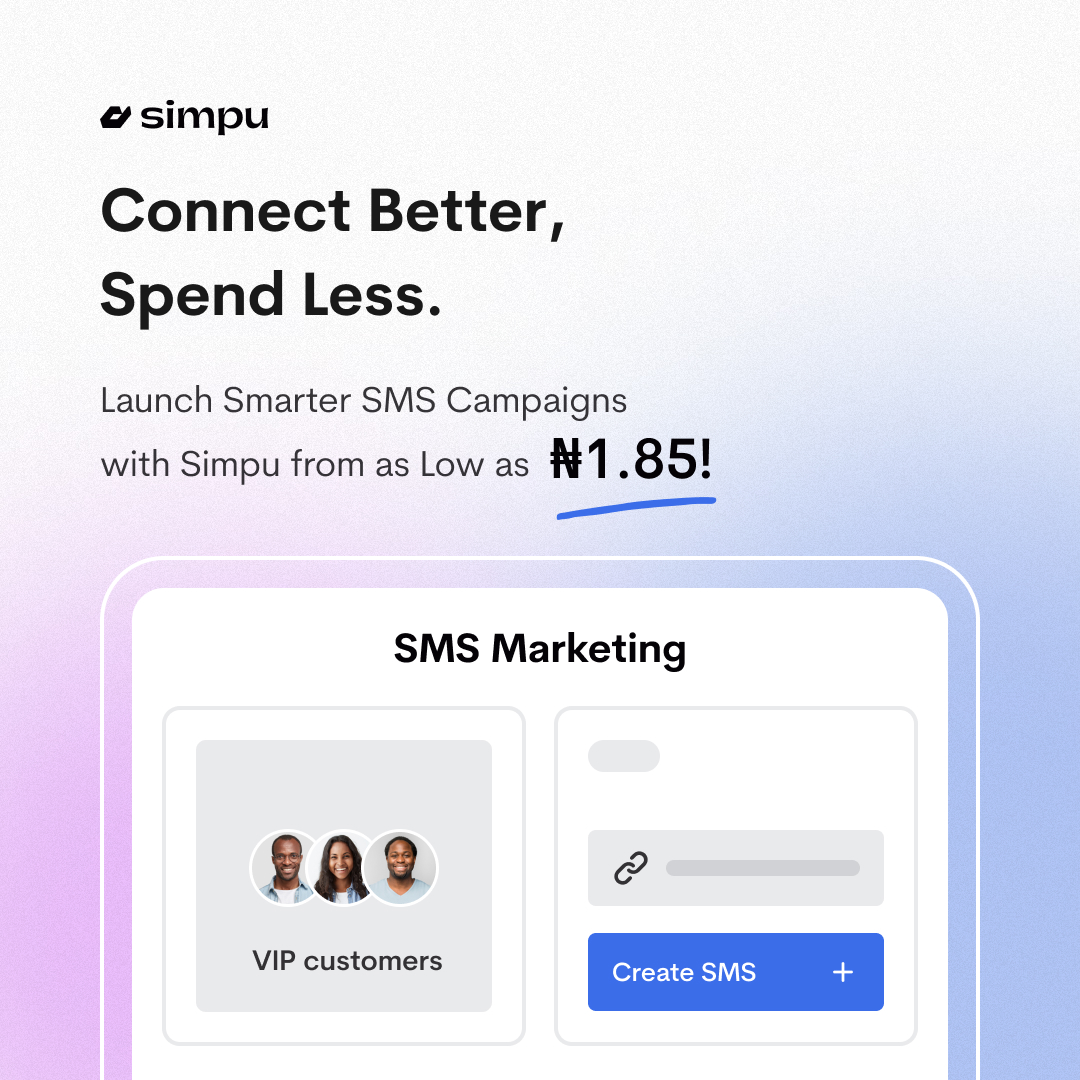 Perks from Simpu 
As a Perk Partner, Simpu provides Fincra merchants with up to a 50% discount on inbox subscriptions for unified customer communication. 
Benefits for Fincra merchants 
For Fincra merchants, this offer provides an opportunity to access Simpu's unified communication tools at a reduced cost, enabling you to manage customer interactions across various channels efficiently, leading to improved satisfaction, streamlining your communication processes, stronger customer relationships and substantial cost-saving that businesses can allocate to other essential business operations.