E-commerce, the concept of buying and selling online, has been an age-long concept. History recorded several iterations before the widely accepted, internet-enabled model. E-commerce is the norm these days as businesses of all sizes and types take the opportunity of the world-wide-web and the globalised world that came with it to sell to anyone around the world. 
With the rapid growth of e-commerce, the concept has also evolved to give more convenience to customers. Businesses are constantly searching for new and convenient ways to serve customers, from reaching them at their preferred channel and enabling seamless payment. 
This search for convenience has led to e-commerce evolving beyond websites, enabling businesses to sell their products and services through social media, messaging platforms, and other online channels without needing a traditional e-commerce website.
There are several cases of businesses wanting to sell to customers online without a traditional e-commerce website, from legacy businesses that have not fully adopted digital technology, businesses that have fully adopted social commerce, small businesses that do not have the resources to build and manage a website, etc.
An innovative solution called Payment Link has followed this new phenomenon. Payment Links enable these businesses to collect payments when they sell online without a website. A Payment Link is an online payment system that allows users to transfer money through a simple URL, hyperlink, buy buttons, QR codes or anything clickable and scannable. 
Merchants can also use Payment Links to collect in-person payments, like payments after delivery, in restaurants etc. In these cases, businesses share Payment Links via QR codes, which customers can get by scanning with their phones. 
Payment Links offer a range of benefits, including faster transactions, reduced administrative costs, and improved cash flow while providing a secure and customisable payment experience. 
In this article, we'll have a complete look at Payment Links, their features, benefits, best practices etc. 
What is a Payment Link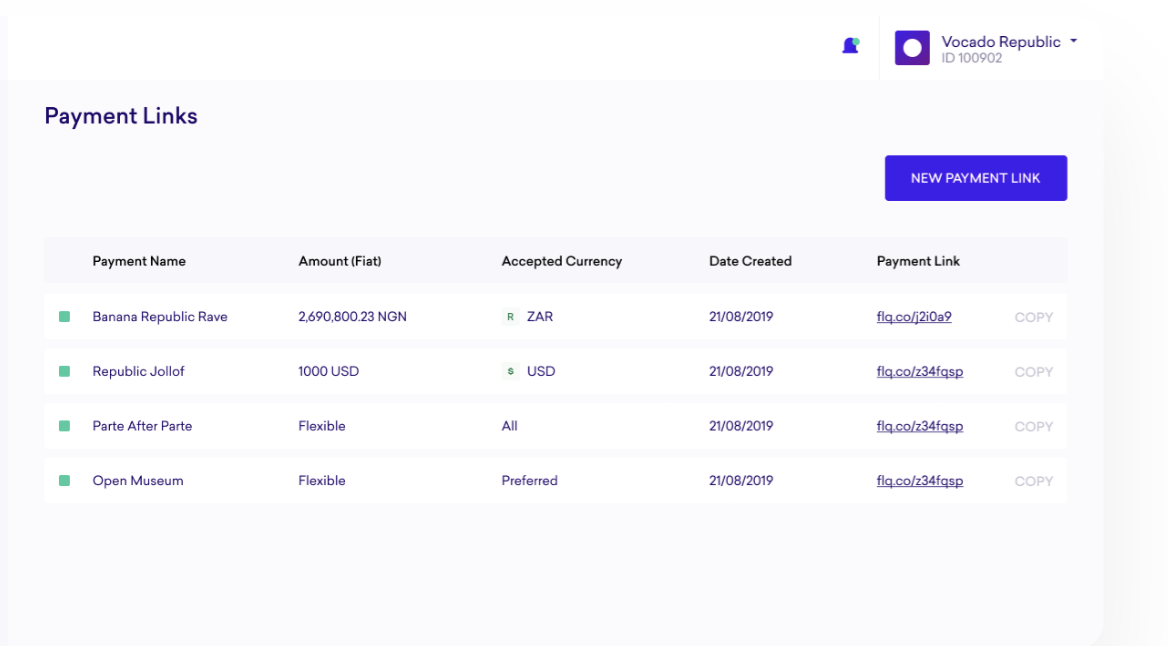 A Payment Link is a URL businesses use to collect payments without a website. The URL directs a customer to a hosted payment page where they can make payment. 
Payment Links make sense for businesses to meet their targeted customers where they are without having to direct them to a website. After reaching customers where they are and successfully pushing them through the sales funnel to complete a purchase, merchants or businesses can create a Payment Link and share it with the customers to make payments. 
This process can happen in several channels, including email, social media, instant messaging apps, text messages, barcodes etc. 
How does Payment Link work?
Payment Link takes customers to a hosted payment page where they can make payments. 
To create a Payment Link, the business or merchant has to partner with a payment platform like Fincra. With Fincra, merchants can generate a Payment Link from a dashboard and share it with customers. 
The Payment Link will include the amount of the transaction, a description and other details as demanded by the merchant. 
Once a business has a Payment Link, it can share it with the customer, who then makes payment through the URL. 
The URL takes the customer to a Checkout flow, allowing them to pay with their cards, a bank transfer, Mobile Money, or PayAttitude. 
Types of Payment Links
Payment Links can serve several purposes, and Fincra can customise them to suit any business's different use cases and preferences. 
We also have two types of Payment Links; 
These are Payment Links designed for single payments. These Payment Links are customised to have the transaction amount and even the customer's name. 
These links are suitable for big purchases and are usually used by big retailers and distributors. 
These are Payment Links which can be used for recurring payments and shared with more than one customer. 
 Benefits of Using Payment Links
Payment Links have become increasingly popular as businesses and merchants want to simplify their payment processes and offer a better payment experience. 
Providing convenience in the payment process is vital for businesses to close a sale and sell quickly. Customers are likely to come back and make repeated purchases with a merchant if the payment process is seamless. 
One way to do this is by providing convenience, which merchants can achieve with Payment Links. Payment Links reduce the processing time during payments. Once the merchant has shared the link, customers can make payments with just a few clicks. 
Fincra's Payment Links also provide convenience with the different payment channels available. Fincra's Payment Links take customers to our Checkout page, where they can pay with their cards, bank transfers, Mobile Money, and Pay Attitude. 
With Payment Links, merchants can also provide convenience to their customers by closing sales at their most convenient channel. Customers can get the links anywhere they prefer; via mail, social media channels, SMS, barcodes etc.
With the convenience that Payment Links bring, the merchant and customer finish a transaction faster, improving the whole process for both parties. For the merchant, it helps improve cash flow, and for the customer, it helps improve the payment experience. 
Payment Links are a secure way to make online payments. With the high rate of chargeback fraud in e-commerce, Payment Links offer an opportunity for merchants to reduce it. With payments through a link, the conversation trail that led to the merchant sharing the link shows intent from the customer. This evidence makes it easier for merchants to dispute chargeback claims. 
With Payment Links, merchants can customise their pages with their logo and branding for a better user experience. Creating Payment Links in different forms also allow merchants to sell on any platform. 
The ability to customise Payment Links also makes them versatile for several payment scenarios. For e-commerce, donations, subscription services etc. 
Reduce cart abandonment and improve conversion rates
Merchants can use Payment Links to reduce cart abandonment and improve conversion rate. With Payment Links, businesses that sell on their websites can share their Checkout flow with customers on other channels to encourage them to make payments and clear their carts. 
Step-by-step process to create, share and use Payment Links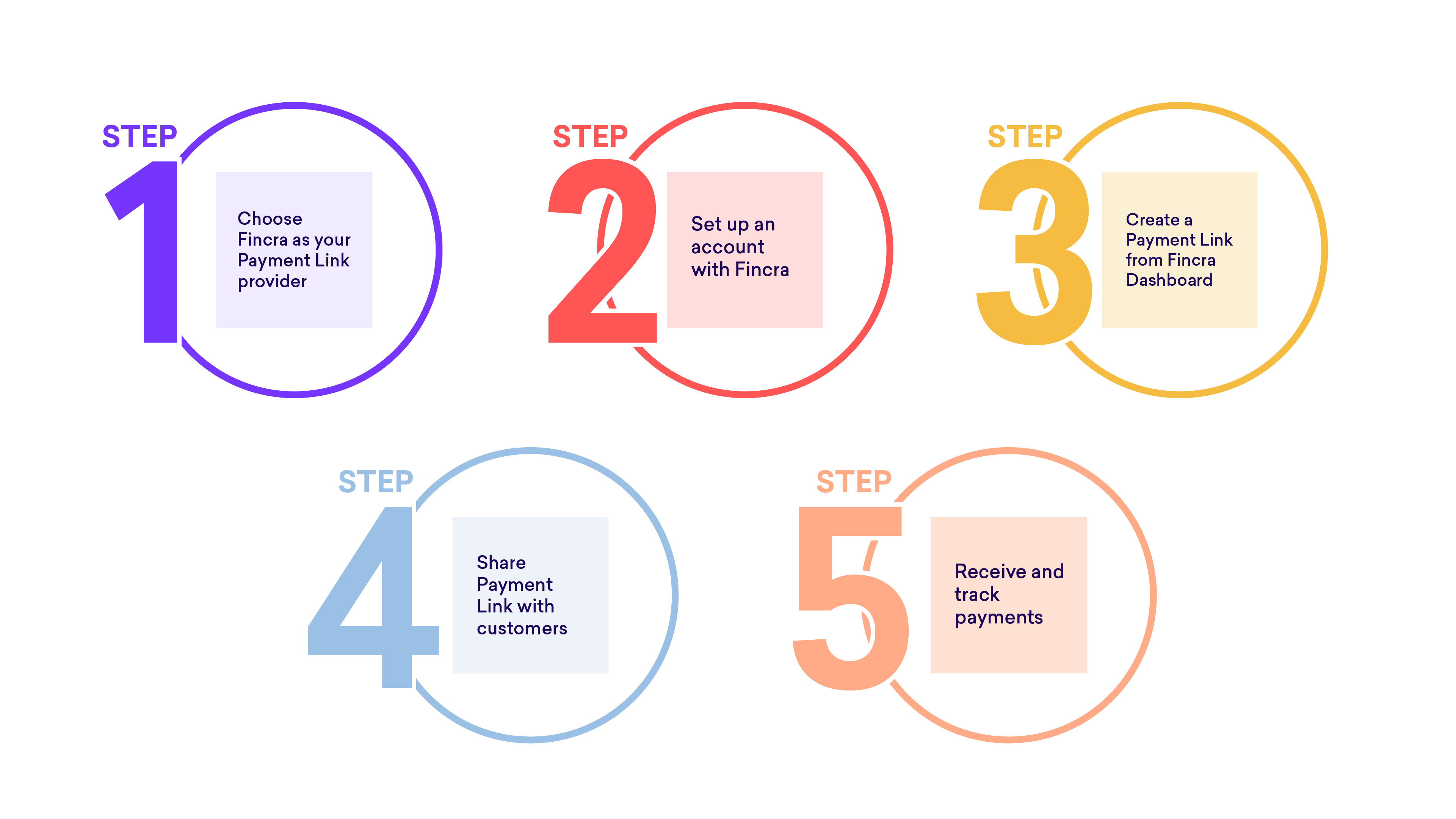 Fincra offers Payment Links for all the purposes and use cases highlighted in this article and even more with customisation for specific need bases. 
On Fincra, merchants can use this step-by-step process to create, share and use Payment Links. 
Step 1: Chose a Payment Link provider 
The first step in creating a Payment Link is choosing a payment company. Fincra is that company. Payment Link is one of our Pay-In methods which allows merchants to accept payments seamlessly. 
Fincra's Payment Links can suit the needs of any business and are compatible with any platform. 
Step 2: Set up an account with Fincra
The next step is to set up an account with Fincra to generate Payment Links. To generate a Payment Link with Fincra, create a free account to access our Dashboard. 
Step 3: Create a Payment Link 
After creating an account and meeting all Know Your Customer (KYC) requirements, merchants can create Payment Links from the Fincra Dashboard to start collecting payments. 
Merchants can specify whatever needs they want to fulfil with the Payment Links to get the right one that suits their purpose. 
Step 4: Share the Payment Link
After generating a Payment Link, merchants can share it with their customers to make payments. 
Step 5: Receive and track payments
When customers receive and click on a Payment Link, they get a Checkout flow with all the available payment methods. Merchants can get notifications and track payments on their Fincra Dashboard when customers make payments. 
Why use Fincra's Payment Links
Using Fincra to generate Payment Links will elevate your business and help you make more sales. These are some of our competitive advantages; 
Like everything that concerns payments, security and compliance are important factors to consider before choosing a provider. 
As a payment processor, we have encryption to protect sensitive data, such as credit card numbers and personal information, from fraud. Fincra is also PCI DSS Compliant, which means that we have satisfied the highest security audit standards as a payment gateway processor. 
Data protection is also a critical factor to consider. Fincra has had its Information Security Management System (ISMS) and Business Continuity Management System (BCMS) certified by the world's best-known standards for information security, data protection and similar practices.
We also implement several other security measures like two-Factor Authentication to ensure your Payment Links are secured. 
Support is another critical factor to consider when choosing a Payment Link provider. Our obsession with customer satisfaction ensures that our excellent team of support professionals is always available for our merchants.
Convenience for customers is the ultimate goal and leads to other significant benefits like more sales, improved customer experience, improved cash flows etc. To achieve this, merchants must be able to give customers options to pay through different methods. Fincra's Payment Links allow customers to pay merchants with their cards, bank transfers, Mobile Money, and PayAttitude.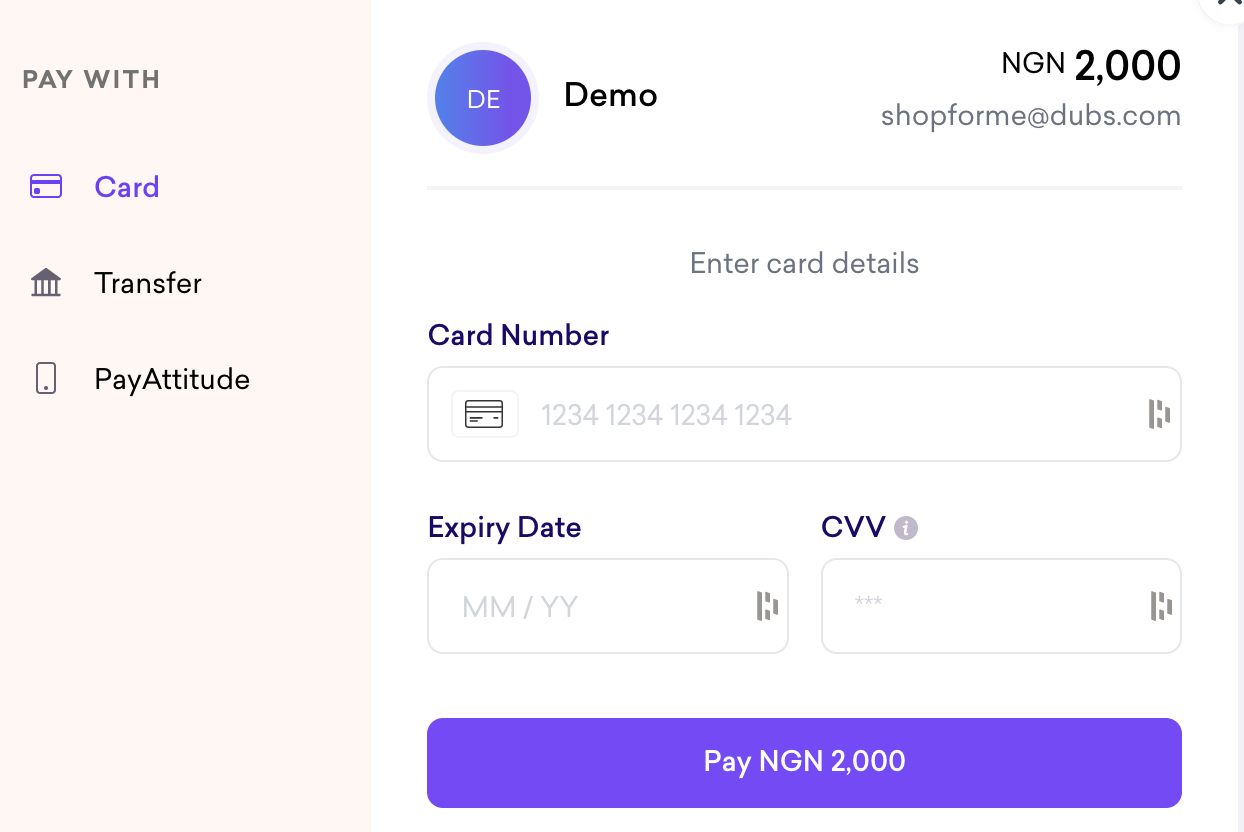 Merchants must partner with Payment Link providers that can keep up with the pace of innovation in the payment industry and optimise payment solutions. 
Integration with messaging platforms such as WhatsApp, Facebook Messenger, etc., contactless and mobile payments (barcodes) are becoming popular for Payment Links. 
Opportunities for Payment Links in blockchain technology and cryptocurrency for instant cross-border payments are something to keep an eye on. 
Conclusion
Payment Links are ideal for this digital age, where businesses are fighting for digital attention along with streaming and social media platforms. To beat some of these challenges, merchants are meeting customers anywhere they are online instead of trying to direct them to a website.
Payment Links are vital to completing transactions and improving sales at these times. It's more convenient and faster for everyone in the transaction process. 
With Fincra, creating Payment Links is easy for merchants to meet the demands of the internet. 
Create a free account to start with Fincra, or speak to a rep about your specific needs.