Nigerian merchants onboarded with Fincra can now accept Pay-Ins with Pay with PayAttitude in NGN.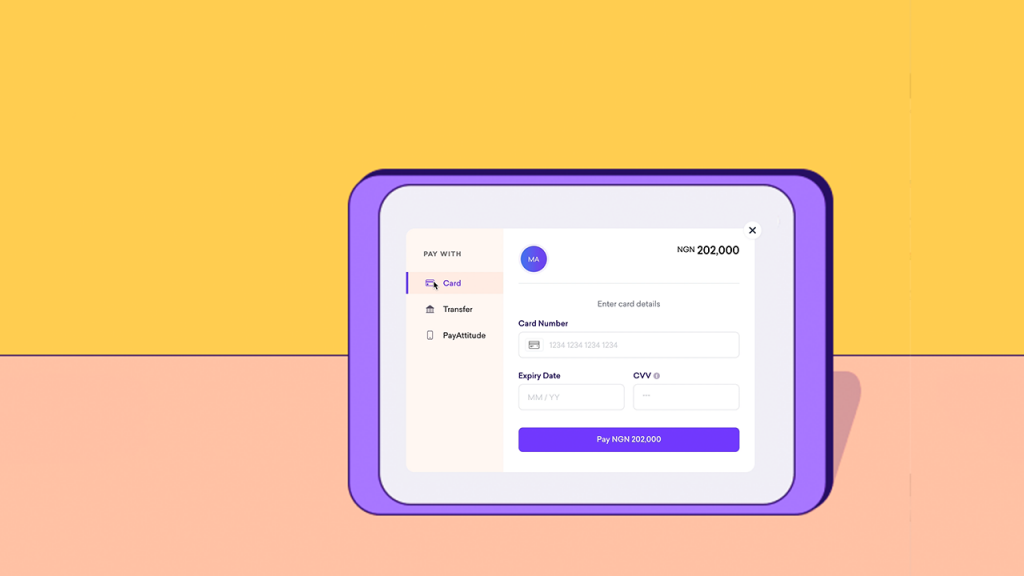 As the page related to payment, the Checkout page is essential to online business. On the Checkout page, customers have the opportunity to enter payment details and complete their orders, one of the most pivotal moments for businesses.
As Checkout is essential, businesses are always looking for ways to improve their checkouts. Merchants who use Fincra know not to worry about how to do that, as we constantly follow payment trends that optimise the experience of businesses.
That is what Fincra has done with its latest addition to their Checkout. Nigerian merchants onboarded with Fincra can now accept Pay-Ins with Pay with PayAttitude in NGN.
PayAttitude is a convenient payment technology that allows users to use just their phone number for transactions. The innovative solution uses a mobile app and USSD to support smart and future phone users.
How it Pay with PayAttitude works
With Pay with PayAttitude on Fincra Checkout, customers can pay using this method instead of the options of cards, bank transfer, etc. All they need to do after validating the transaction amount and currency is enter their phone number, select Pay with PayAttitude and authenticate the transaction through the PayAttitude app, bank app or USSD. Easy peasy!
Supported Banks
Nigerian customers with accounts at any of Access Bank, Fidelity Bank, First Bank, Heritage Bank, Hope PSBank, Sterling Bank, Suntrust Bank, UBA, Zenith Bank, EcoBank, and Accion Bank can pay you with the Pay with PayAttitude option.
Fincra
Fincra makes it easy for businesses to send and receive money in different currencies worldwide. We have Pay-Ins, which allows businesses to accept payments with cards, bank transfers, Virtual Accounts and Pay Attitude.
With Pay-Outs, businesses can make local and cross-border Pay-Outs.
Fincra also has Agency Banking solutions to power offline access to financial services.
Reach our Sales Team to learn more about our products or get started yourself.