Payment processing is a crucial aspect of the betting industry because money is the primary means of betting. A customer's journey with an online betting platform relies so much on payment processing. From topping up (depositing) to withdrawing, payment processing impacts customers' experience, the reputation of the company and the overall success of the business.
With its importance, it is crucial that companies in the sector work with the best payment processing companies that can ensure secure and essential transactions for customers. Making the right decision here is necessary for acquiring and retaining customers, reducing the risk of fraud and improving overall satisfaction with the betting experience.
This article explores in detail the essential steps betting companies should take to ensure secure and efficient payment processing.
1. Secure payment methods
As with any online business, the betting industry takes security seriously to ensure that companies gain the trust of their customers. As customers use their personal and financial information during transactions, betting companies must implement security measures to protect themselves and their customers.
To ensure their platforms are safe, betting companies must follow modern security protocols such as encryption and secure layer (SSL) certificates. These are the bare minimum. Next is to partner with payment processors that follow modern security protocols in payment.
We are being biassed here, but Fincra is that processor. We take security very seriously to ensure that all funds and transactions are safe. Fincra is PCI DSS compliant, which means that it has the highest standard of security audit as a payment processor.
Betting companies who work with Fincra can get additional security support like using two-factor authentication as an extra layer of security.
A secure betting platform increases customer loyalty and trust, leading to transactions and more revenue.
2. Fast processing times
To have efficient payment processing, customers must have the feel of a fast transaction time. Punters want to make top-ups (deposits) and withdraw quickly. In today's digital world, where distractions are a dime a dozen, any delay in processing times might lead to a loss of customers and revenue.
When customers experience slow processing times, there's a big chance they won't return to that bookmaker. The betting experience is bland, with slow processing time, leading to decreased loyalty.
The best payment processors are optimised for speed and efficiency. Fincra has state-of-the-art payment processing systems with backups in case of unexpected technical issues.
Another factor affecting processing time is the availability of several payment methods. Different payment methods can help customers use their preferred method and quickly complete their transactions. On Fincra Checkout, punters can pay with their cards, bank transfers and PayAttitutde.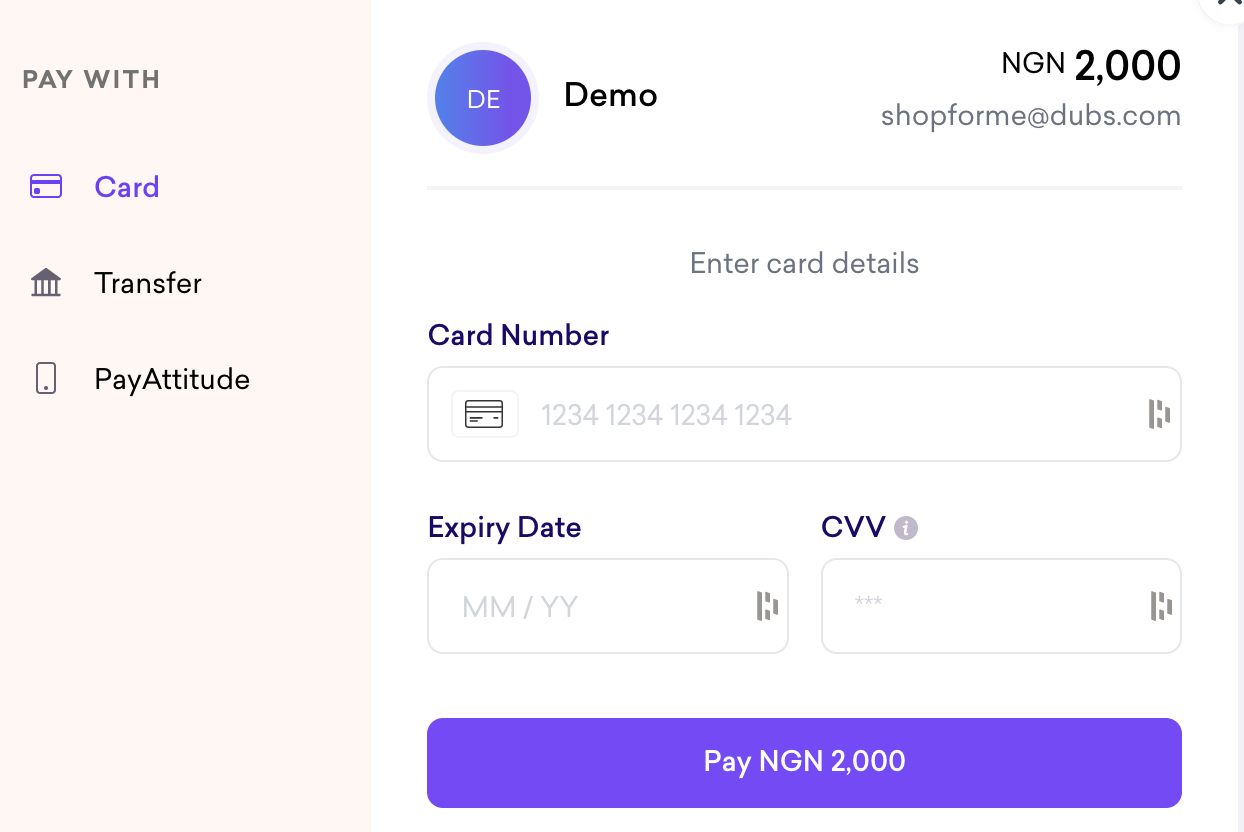 3. Anti-fraud measures
Another way to ensure efficient online payment processing for betting companies is by implementing anti-fraud measures, as fraud remains a consistent threat in online betting.
Common fraud threats include identity theft, payment fraud, and bonus abuse.
To detect and protect betting platforms against all forms of fraud, Fincra has a variety of systems and processes, including advanced analytics and automatic and manual review processes to protect betting platforms.
For example, Fincra's review processes can help detect unusual activities like a high volume of transactions from a single IP address.
4. Transparency in fees and pricing
Transparency in any relationship is crucial to building trust. It is the same with customers; bookmakers must be transparent in the fees with transactions on the platform.
This factor also affects the efficiency of payment processing for betting companies. Hidden fees bring dissatisfaction, confusion, frustration, and decreased customer trust in the company.
To ensure this transparency, bookmakers must communicate with customers on all possible channels; on their website, in terms and conditions etc.
Also, bookmakers can provide a means for customers to monitor and manage their transaction history, including the charges associated with their transactions.
Fincra provides this type of transparency, ensuring bookmakers know all fees. The bookmakers must extend this to punters on their platforms.
5. Customer support
Customer support is the best way to retain customers. It is essential in the betting industry, especially in a continent like Africa, where many, although not advisable, look to betting as a source of revenue.
Customer support is a massive factor in payment processing; customers might have questions when depositing, withdrawing or carrying out any transaction on your platform. How bookmakers interact with customers during this process goes a long way in determining how efficient the payment process is.
An excellent customer support strategy must happen in multi-channels- live chats, social media, email, phone support etc. to meet customers on their preferred channels. '
Additional support can happen with FAQs and guides on your website to help customers resolve issues independently.
Conclusion
Payment processing is essential to bookmakers and their customers, so taking these five steps to make the process secure and efficient will always be a win for betting companies.
Above all, the best strategy is to work with a trusted payment processor. Fincra offers collections for betting companies across Africa.
With Fincra, bookmakers can collect payments in different African currencies like NGN, KES and GHS. Bookmakers can also call our Pay-Out API for all their disbursement needs- settling customers with their wins and making payments to partners, employees etc.
Fincra also offers settlements in USD, EUR, GBP, NGN, KES, UGX, GHS, CNY and over 40+ currencies.
Create an account with Fincra to get started or speak to a representative.