Job roles constantly adapt and evolve to keep pace with technological advances and industry changes; new technologies or shifting industry trends create challenges and opportunities for workers as they strive to stay up-to-date and ahead of the curve.
It's the same in finance, where the role of a Chief Financial Officer (CFO) and sphere of influence has evolved. With advances in technology, the role has increasingly become more focused on being an enabler for growth, an agent of change for the business, and from being a number cruncher to a number storyteller, which involves being skilled in data analysis rather than just traditional accounting.
Current trends demand CFOs to have a thorough understanding of their company's business models, sufficient industry knowledge and a robust network, including strong relationships with lenders, regulators and investor groups, and the ability to use predictive insights to guide business decision-making. Additionally, digital technologies such as cloud computing, artificial intelligence and machine learning are providing new opportunities and challenges for the role of the CFO, forcing them to stay ahead of the curve to remain competitive in the digital age.
CFOs in fintech
No industry has forced CFOs into these changes more than the fintech sector, which is frequently at the forefront of disruptive change. New and innovative financial products and services are challenging established business models, including financial market practices. This disruption has presented challenges and opportunities for CFOs in the fintech sector.
The fintech industry is fast-paced and constantly shifts in nature, making it difficult for CFOs to plan for the future and manage anticipated financial risks. However, this also presents an opportunity for CFOs to contribute massively to the growth and productivity of their organisation. As the fintech industry continues to expand and change, the CFO's role in fintech companies has grown in importance.
The pressure for fintechs to get quick wins and generate revenue poses another challenge for CFOs, who may find it difficult to balance short-term financial considerations and long-term strategic planning. However, CFOs must also be able to make investments that will pay off in the long run and anticipate and prepare for future market trends and changes.
The challenge is even stiffer now with several macroeconomic problems, including global economic inflation, skyrocketing living costs, and a recession possibly on the horizon.
There's another challenge with the regulatory environment. Innovations in fintechs come with the constant use of new and untested technologies, which makes navigating this environment a nightmare. While navigating this, CFOs must accurately anticipate and control financial risks and guarantee compliance with financial regulations.
Despite these challenges, there are tremendous opportunities for CFOs in the fintech industry to determine the industry's future direction. CFOs can do this by devising and putting into financial action strategies that take advantage of emerging market trends and new business opportunities; they can also help their businesses grow and become more profitable.
It's an exciting time for CFOs with the opportunity to help the most innovative companies of our times navigate disruptive change and drive financial success.
As the CFO at Fincra, I face these challenges while being constantly thrilled by the opportunities they present to me.
Fincra is a payment infrastructure company that provides solutions for online/offline and local/international payments for businesses, fintechs and platforms.
Steering growth at Fincra
The role of the CFO in fintech has become increasingly important in driving growth and profitability. One of the critical ways CFOs can achieve this is through partnership and collaboration.
Steering growth as a CFO is interesting as I advocate for finance professionals partnering with the different business departments and teams to drive growth. I describe it as 'steering growth through business partnering'.
Understanding the industry
A crucial strategy for me in being successful as a CFO in fintech is understanding the industry. As finance leaders are deeply involved in determining the way businesses evolve, CFOs in fintech must have an in-depth understanding of the industry so they could be able to follow trends and quickly adapt to significant changes which are constant in fintech.
With this understanding, CFOs can conduct a value creation audit to understand what drives the company's business. These drivers include the way the company makes money, its margin advantage and its return on capital employed (ROCE) and the reasons for them.
At the same time, the finance team must also consider potential ways to improve these drivers, such as sources of growth, operational improvements, and changes in the business model, as well as how much the company might gain from all of them.
I work remotely at Fincra and spend between two to four hours per day reviewing finance journals, news reports, vital macroeconomic decisions of the government, regulatory decisions, industry trends and opportunities and threats that these trends bring to the business.
I spend a substantial portion of my day tracking how shareholder value is being maximised across the business and other critical tasks/projects required of me.
I also ensure I spend at least two hours at the gym working out daily to keep a healthy lifestyle, and the remaining few hours I spend with family and friends and rest.
Before fintech
While working over five years with one of the big four firms, I picked up interest in the disruptions that fintechs firms were creating. That interest led me to the fintech industry, where I have worked for the past four years.
About Fincra
Fincra, in a few words, innovation, speed and value for our customers. As a company, we always seek to create innovative products that meet the essential needs of the market and the speed at which we do this without compromising quality is excellent.
Ensuring our customers get the best from our products is in the DNA of all staff members of Fincra, and this permeates from the CEO to the least ranked staff member.
With Fincra, we saw a problem in Africa's payment infrastructure space and went to work. The seamless transfer of value within the continent and the rest of the world is critical to Africa achieving true prosperity.
So we have built products for businesses, large corporations, fintechs, and everything in between that will aid in receiving and sending money locally, internationally, online and offline.
Our Pay-In product helps businesses accept payments through the payment gateway and mobile money. We also provide APIs for fintechs and businesses to issue Virtual Accounts in NGN, EUR, GBP, USD and 10 other other currencies with our Banking as a Service (BaaS) model.
For in-person transactions, we also offer POS Terminals for businesses to receive payments and provide the complete infrastructure to power all the services. Fincra also offers white-label solutions for fintechs and businesses to launch Agency Banking services.
Fincra also has Pay-Out, which helps businesses with local payments within Nigeria and Africa, and international Pay-Out across 130+ countries. We also offer these solutions via APIs.
With money being the trigger for trade, it is important that businesses get payments right. This goal is what drives everything we do at Fincra.
Fincra is also an Amazon Web Services (AWS) Activate Provider. This means we enable startups that integrate Fincra APIs and are currently or plan to build on AWS to apply for AWS Activate Portfolio with Fincra's unique ID and receive free AWS credits, technical support, resources, and more.
Create a free account with us to get started, or reach out to one of our reps for further inquiry.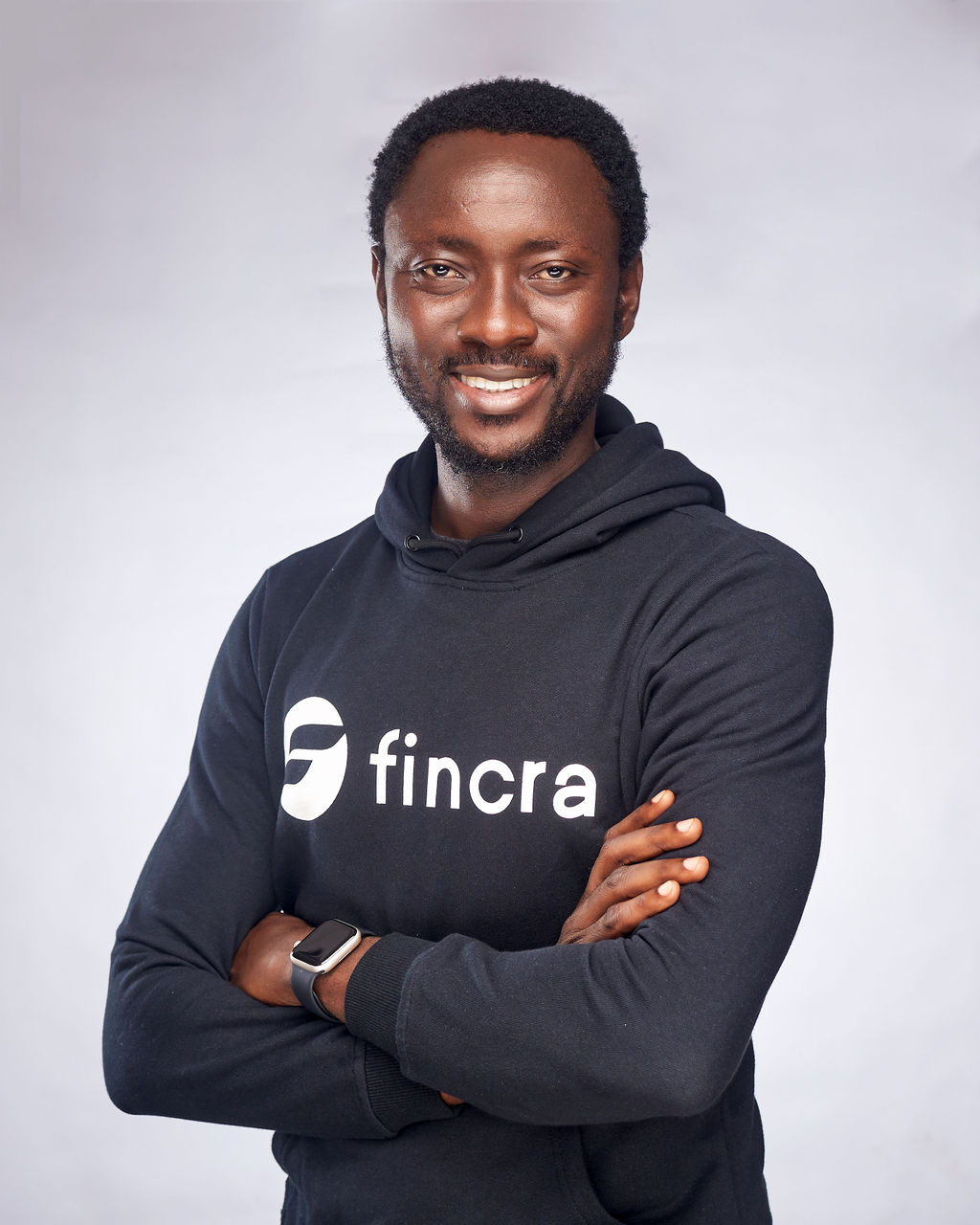 Festus Audu is the Chief Financial Officer (CFO) of Fincra, a fintech company that provides payment infrastructure. With over 10 years of experience in financial management, he has extensive knowledge of financial models and analytics.
He has an excellent track record of optimising resources and implementing cost-saving strategies. He is highly dedicated to helping his team find new ways to increase efficiency and maximise profits.
He has experience as a finance professional across different industries, including banking, the service industry and fintech.