Introduction
Fincra has turned two, and we are excited to celebrate our second anniversary! Over the past two years, we've been building payment solutions for businesses all across Africa.
Our journey started with a simple yet crucial mission: to assist African businesses in seamlessly connecting to the global economy while simplifying the process of payments.
Money is the lifeblood of any business, and we recognised the need to make this vital aspect of operations as smooth as possible for businesses across Africa. 
The path we've travelled has been nothing short of incredible, and the impact we've made has been truly inspiring.
We owe a debt of gratitude to the fantastic businesses that have embarked on this journey with us. 
From fintech giants like Chipper and PiggyVest to esteemed banks like Heritage Bank and travel and hospitality businesses like Wakanow to e-commerce platforms like OmniBiz, we appreciate every partner joining us on this adventure.
Throughout these two years, our vision has been to make sending and receiving money within Africa and worldwide as effortless as sending a text message. 
To fulfil this vision, we've diligently built the digital solutions necessary to connect the entire African continent to the rest of the world.
This solution forms the foundation of all our products, including Pay-In, which enables businesses to easily accept online payments via cards, bank transfers, M-Pesa, and Mobile Money from customers. With Pay-In, we also offer Virtual Bank Accounts in available currencies.
Additionally, Fincra provides Pay-Out, a product that facilitates transfers to bank accounts and mobile money wallets via a merchant Dashboard or API, helping businesses to send payments to beneficiaries seamlessly.
Our suite of services also includes conversion and fast settlements to meet the payment needs of businesses.
Milestones 
Undoubtedly, one of our proudest achievements at Fincra is earning the trust of over 2,000 businesses to handle their payments. 
We understand that the payment process is pivotal in how customers interact with businesses, and we strive to enhance their experience. Since our inception, merchants have used Fincra to collect payments more than one million times, made more than 13 million payouts, and more than 25,000 in Bill Payments, totalling a transaction count of more than 15 million.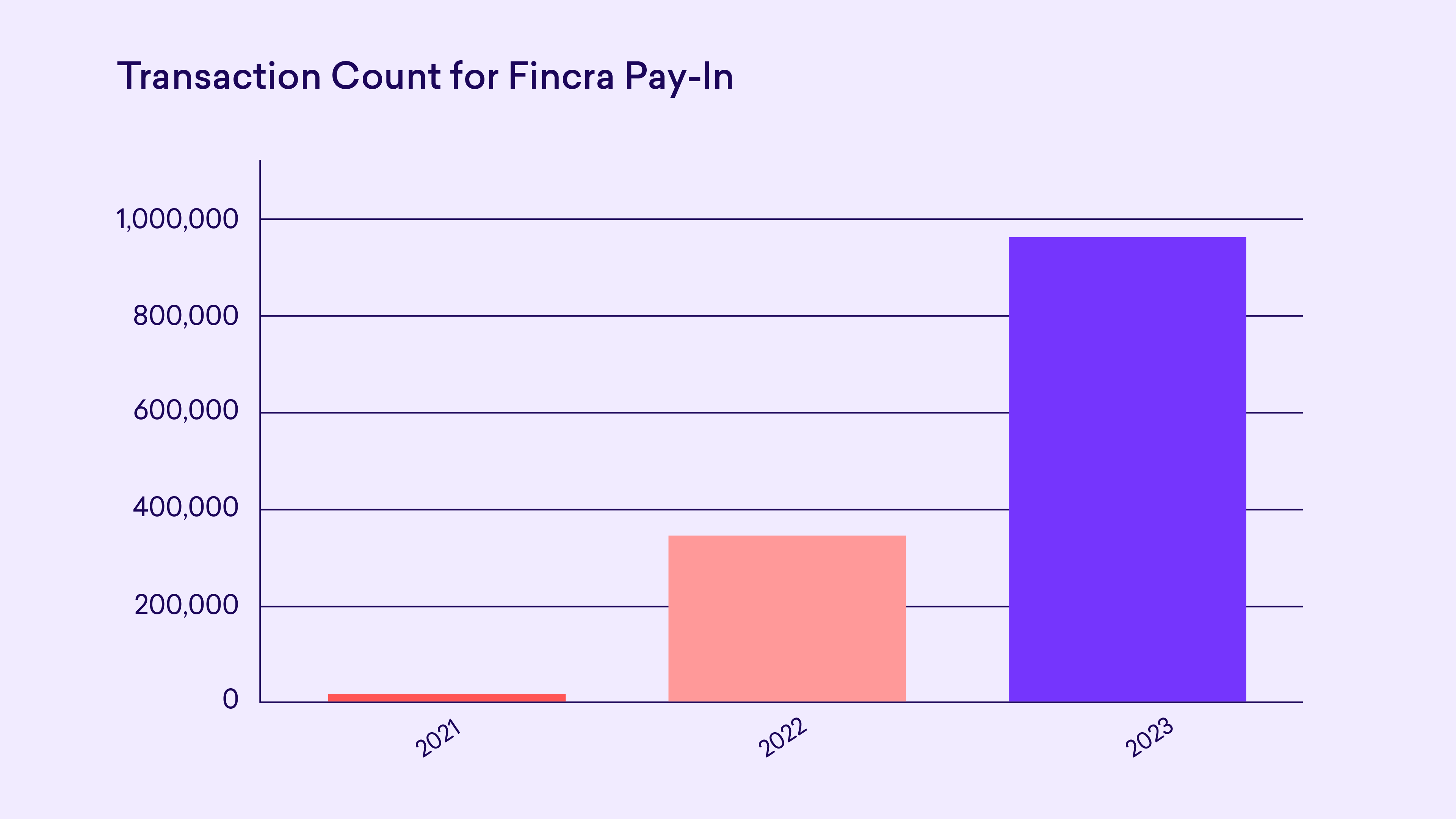 But our impact extends beyond businesses. Thanks to our innovative APIs, we've enabled fintechs and financial institutions to deliver exceptional financial services to their customers and users. Fincra has powered over 10 financial institutions and fintech companies, enabling their users to send and receive money seamlessly.
Through our merchant dashboard, Fincra's partners have scaled their businesses by leveraging features like Checkout, Virtual Accounts, and Payment Links for transactions. 
In our two years of providing payment solutions, Fincra has had a total processed value (TPV) of more than five trillion Naira. 
We have not taken this journey alone; it has been made possible through partnerships with regulatory bodies, authorities, and fellow fintechs, which have fueled our mission since September 2021.
Over these two years, we've diligently worked to meet the highest standards for data protection, information security, cybersecurity, privacy protection, and business continuity. We're proud to have earned ISO 27001:2013 and ISO 22301:2019 certifications and compliance status with Nigeria Data Protection regulation (NDPR) as recognition of our efforts.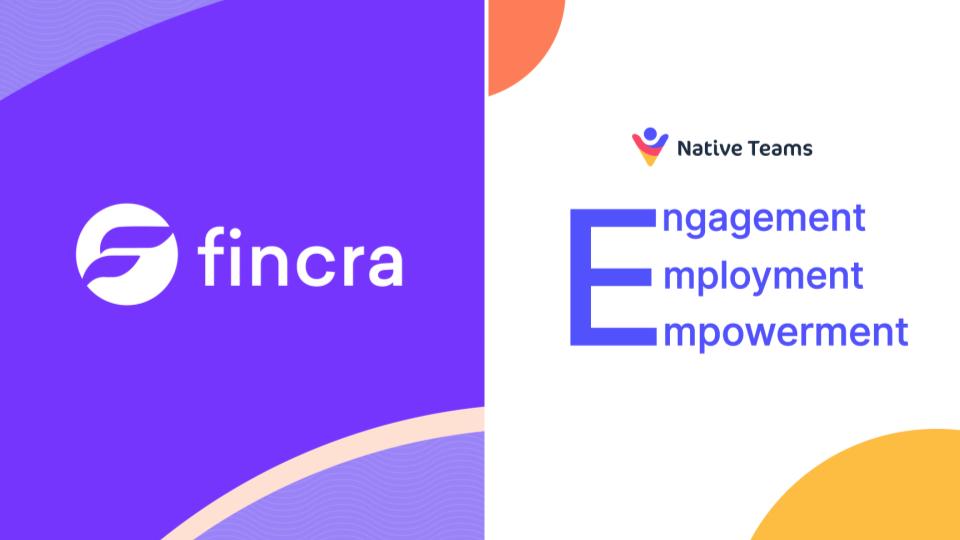 Witnessing our products' positive impact on other businesses has also enriched our journey. Native Teams, a platform for freelancers and remote workers, uses Fincra for payouts to its users and integrates Checkout for wallet funding.
Jessica Uche, the Business Development Manager for Native Teams, attests to the seamless experience, saying, "Fincra is a trusted merchant, and there are no delays. You initiate a withdrawal, and your money drops directly into your bank account."
LemFi, formerly Lemonade Finance, a fintech platform powering cross-border payments, uses Fincra for collections, payouts, disbursements.  
Afeez Gbotosho, Product Lead at LemFi, highlights our stability and responsiveness, stating, "Fincra has been receptive to feedback… Fincra's APIs services are also very stable."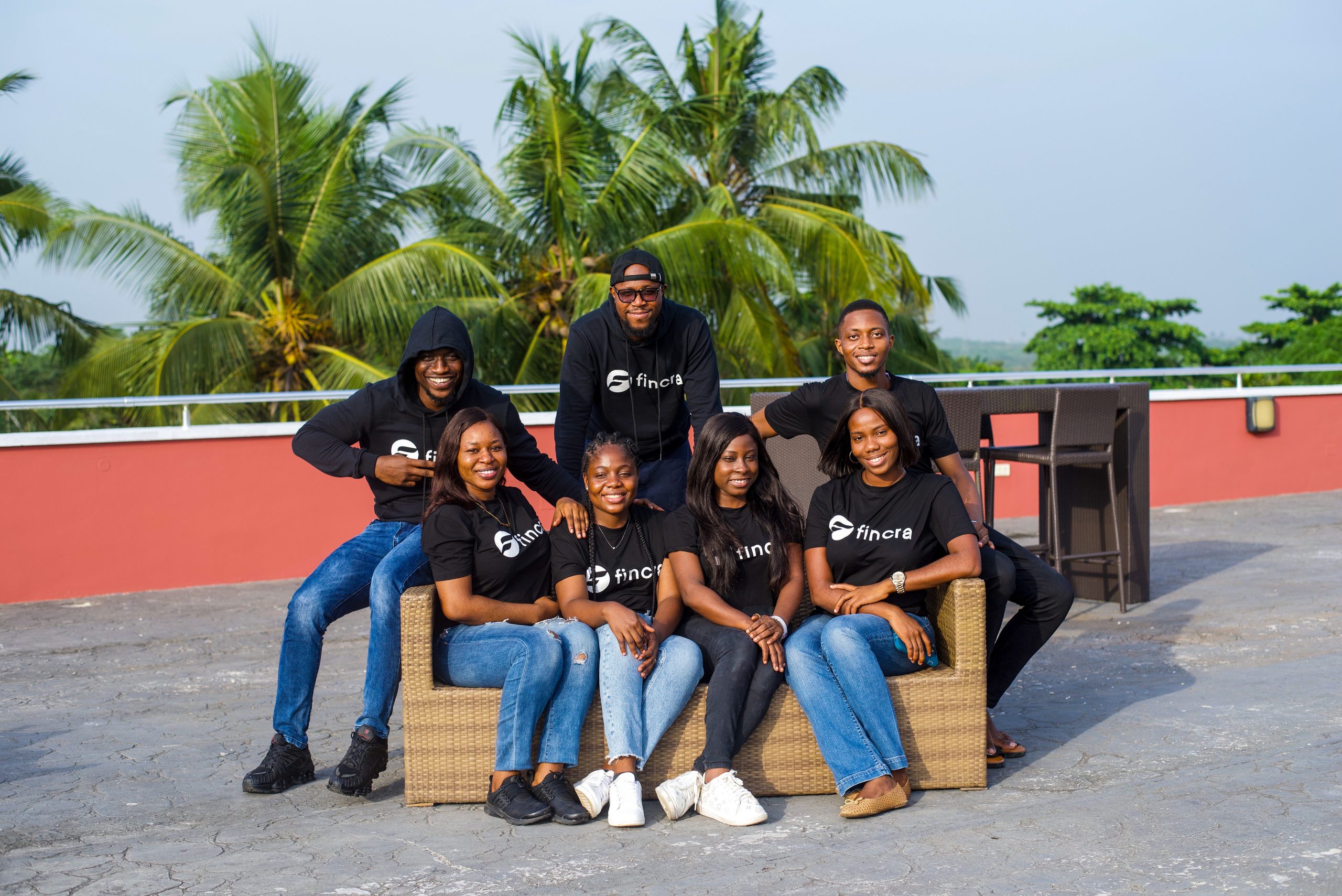 Behind every milestone, there is an incredible team. At Fincra, we're fortunate to have a dedicated group of individuals we fondly refer to as the Fincra Tribe or the Avengers. 
They are the backbone of our success, and their unwavering passion and talent have driven our vision to empower businesses across Africa. 
With the leadership of our co-founders Wole Ayodele and Gideon Orovwiroro, the Fincra Tribe, from our first hire, Emmanuel Popoola, who rose to become a Senior Software Engineer, to senior figures like People Operation Manager Sunmisola Akerele, Head of Operations, Uzoamaka Okoro,  Marketing and Communications Manager, Jemima Lewis, each member plays an indispensable role.
"I really love how each Fincra Tribe member is exceptionally brilliant; we all know what we're doing. We're all very hard workers too; we have a goal, and we're all working towards it; everyone does what they can to move the needle," Popoola said. 
"Our journey has been marked by resilience, dedication, and a relentless pursuit of excellence. The positive impact we've had on the lives of our employees, the communities we operate in, and the payment landscape in Africa and the rest of the world," Akerele said. 
"Our success has been built on the dedication and hard work of those who have propelled us to where we are today. We pledge our commitment to our customers to provide excellent and reliable products. 
We promise our employees an environment that fosters growth, learning, and creativity. To our partners and stakeholders, we assure you of our unwavering dedication to our shared goals. We reaffirm our vision for the future as we continue to adapt, evolve, and innovate."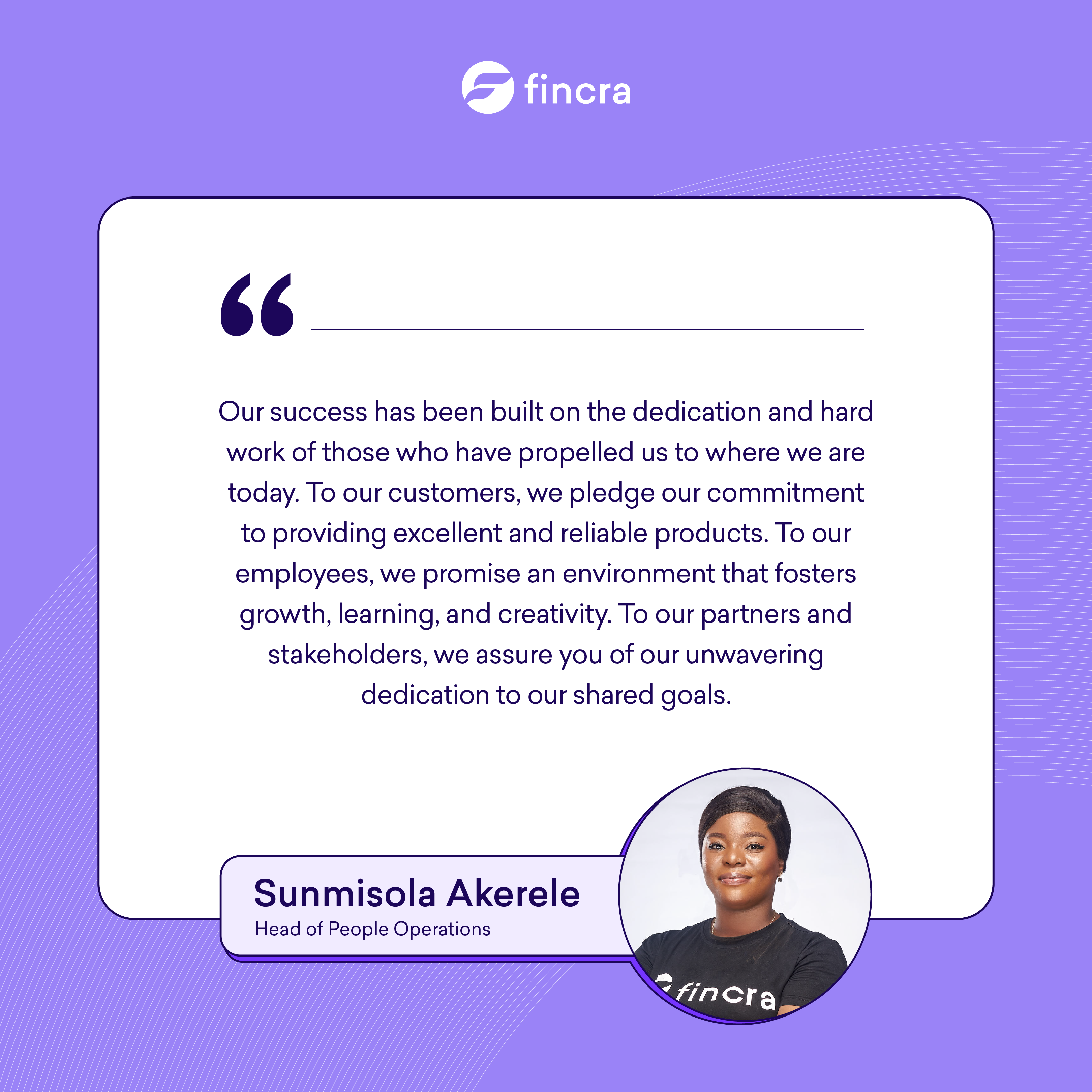 To the future
Our remarkable progress in these two years is just the beginning. Our vision remains the same: to make it easy for businesses to receive and make payments. 
We will continue to develop scalable financial products that address the payment needs of businesses worldwide.
We will also improve our card-acquiring features to enable merchants to collect card payments seamlessly. 
Choosing Fincra as your payment partner offers a competitive advantage you might not know you needed. 
Create a free account with us and follow us on your preferred social media platforms to get started.
Conclusion
The future of Fincra excites us all. Driven by our vision for Africa's prosperity, we understand that streamlined payments and effortless transactions are key. 
It's been a pleasure working with the businesses that have trusted us so far, and we eagerly look forward to collaborating with many more in the future.