Our belief is that Africa has the immense potential to become the new frontier of financial opportunity and we are on a mission to provide an API infrastructure that connects all of Africa to the rest of the world.
Despite rapid growth in digitized international remittances over the last decade, payments infrastructure is not yet solved in Africa. Global business owners still face obstacles when attempting to send and receive money across borders; these obstacles include hidden and unnecessary mark-ups, country-specific regulations, time constraints, lack of adequate payment gateways.
Why Fincra?
We provide secure payment solutions for global businesses, business platforms and fintechs. Our secure payment infrastructure with cross-border capabilities enables financial institutions, fintechs and global businesses to accept payments securely, get settled, and move money across borders in multiple currencies securely.
Our belief is that Africa has the immense potential to become the new frontier of financial opportunity and we are on a mission to provide an API infrastructure that connects all of Africa to the rest of the world.
We understand that there are multiple challenges that come with traditional cross-border payments systems, this is what drives our vision to make moving money and value as easy as sending a text message, with our highly secure and integrated B2B payment platform.
Global business owners can collect payments from their customers in supported currencies such as EUR and GBP, as well as make payouts to vendors and staff overseas in EUR, GBP and NGN currencies with ease, all without any hidden fees.
Fintechs and financial institutions are able to scale across different markets by integrating our payment APIs designed to automate their end-to-end payment processes and deliver tailor-made solutions for their customers.
Our Key Offerings
We give access to our automated payment platform that ensures speedy mass international and local payouts. Fincra-registered merchants can send money to mobile money wallets and virtual bank accounts in EUR, GBP and NGN  through their pre-funded Fincra wallets.
Business owners can expand their operations and leverage our payout capabilities to pay salaries and send money to suppliers securely in real-time.
Transaction details can be monitored through our easy-to-use merchant Dashboard, as a merchant, you can be rest assured that no hidden fees or charges will be accrued throughout the transactional process.
We also offer our Payout API to fintechs looking to build secure payment applications for single and cross-currency payouts across our supported currency pairs.
Through our payments dashboard, businesses can collect payments from individuals or businesses in the UK, EU,  and across African countries securely. We currently provide a cheaper and faster method of collecting global payments, with the ability to settle these payments in multiple currencies.
Fincra-registered merchants can accept payments from customers across borders with their virtual named accounts in GBP, EUR & NGN and settle these payments in their wallets without hidden charges. Payments can also be received directly into their Fincra wallet in all our supported currencies.
Our  APIs enable fintechs and developers to build innovative products with seamless access to inclusive financial data and secure payments. Customers can connect their bank accounts directly to financial applications with their internet or mobile banking credentials, making onboarding faster and safer. It is built by developers for developers and is designed for seamless integration.
Our APIs are also perfect for businesses that make frequent payments, require flexibility, and require maximum control
Who are the people behind Fincra?
TheFincraTribe is made up of 30+ superstars that are fully committed to seeing Fincra's vision become a reality. We are a team of extra-hard workers who are not afraid to push the boundaries of our limitations in order to create innovative solutions to existing problems. We are obsessed with our customers, therefore we do whatever it takes to ensure that customer satisfaction is the driving force behind all our activities. The FincraTribe is extremely passionate about the overall success of our company and staff within and outside work is paramount to us.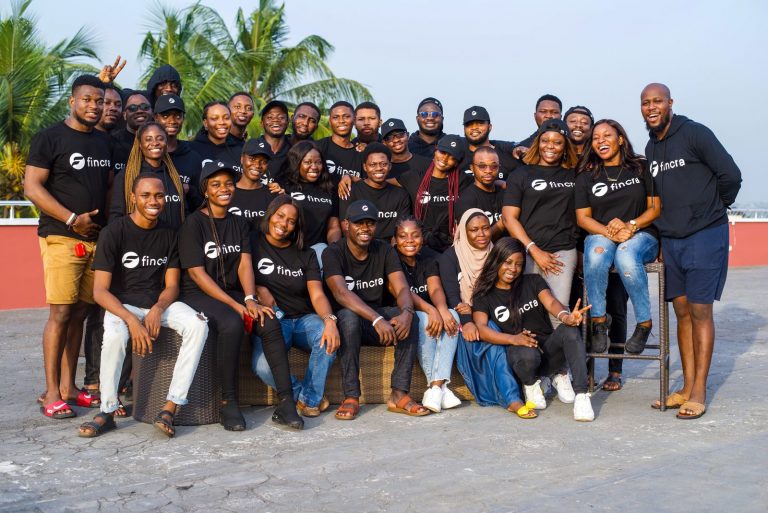 At Fincra, we have simplicity, reliability and speed at the core of our operations in order to create the best user experience possible for our customers. With our all-in-one payment solution, businesses can optimize their services and fintechs can integrate with us seamlessly. With us at Fincra, safety and security are guaranteed and our world-class security and encryption protect our customer's data from any form of fraud.
Ready to get started? Contact us today.
Subscribe to our YouTube channel to watch cool tutorials on how to use our products. You can also give our products a quick spin by signing up for a demo here: https://sandbox.fincra.com/auth/signup