A Short History on International Payments
Transferring money across borders has always been a complex task before the recent advancement in technology that has made it simpler. With the slew of middlemen, manual paperwork and expensive charges in the path of the traditional methods, forms of international money transfer went through some evolutions that made it easier with time.
Western Union, established in 1851, pioneered wire money transfer which became a popular method of international money transfer before the Society for Worldwide Interbank Financial Telecommunications (SWIFT) was formed in 1973 to become a global provider for secure financial messaging through a system of international banks. SWIFT is behind most international money transfers.
Today, with the new advances in digital technology, there are several ways to transfer money internationally. Several fintechs are leveraging today's mobile technology to offer digital services to transfer money.
These developments over the past years have given businesses access to faster and cheaper ways to transfer money internationally.
Use Cases
With the world becoming smaller and closer, businesses across Africa and the globe are interacting and trading with each other, bringing an increasing need for international money transfers.
Whether transacting with a partner, investor, supplier, etc., there are several use cases of businesses across Africa making an international money transfer.
In dealing with global trade, African businesses have received money more than they have sent out. While this is expected, it still lessens the continent's value in international trade. To maximise our potential, businesses in Africa must have access to transfer money internationally.
Many fintech innovations have provided solutions for businesses to transfer money internationally, but choosing one to do business with depends on what you want.
With Fincra, an international money transfer is as easy as sending a text message. We are a payment solutions company that enables businesses to make payouts globally, helping businesses to scale across borders.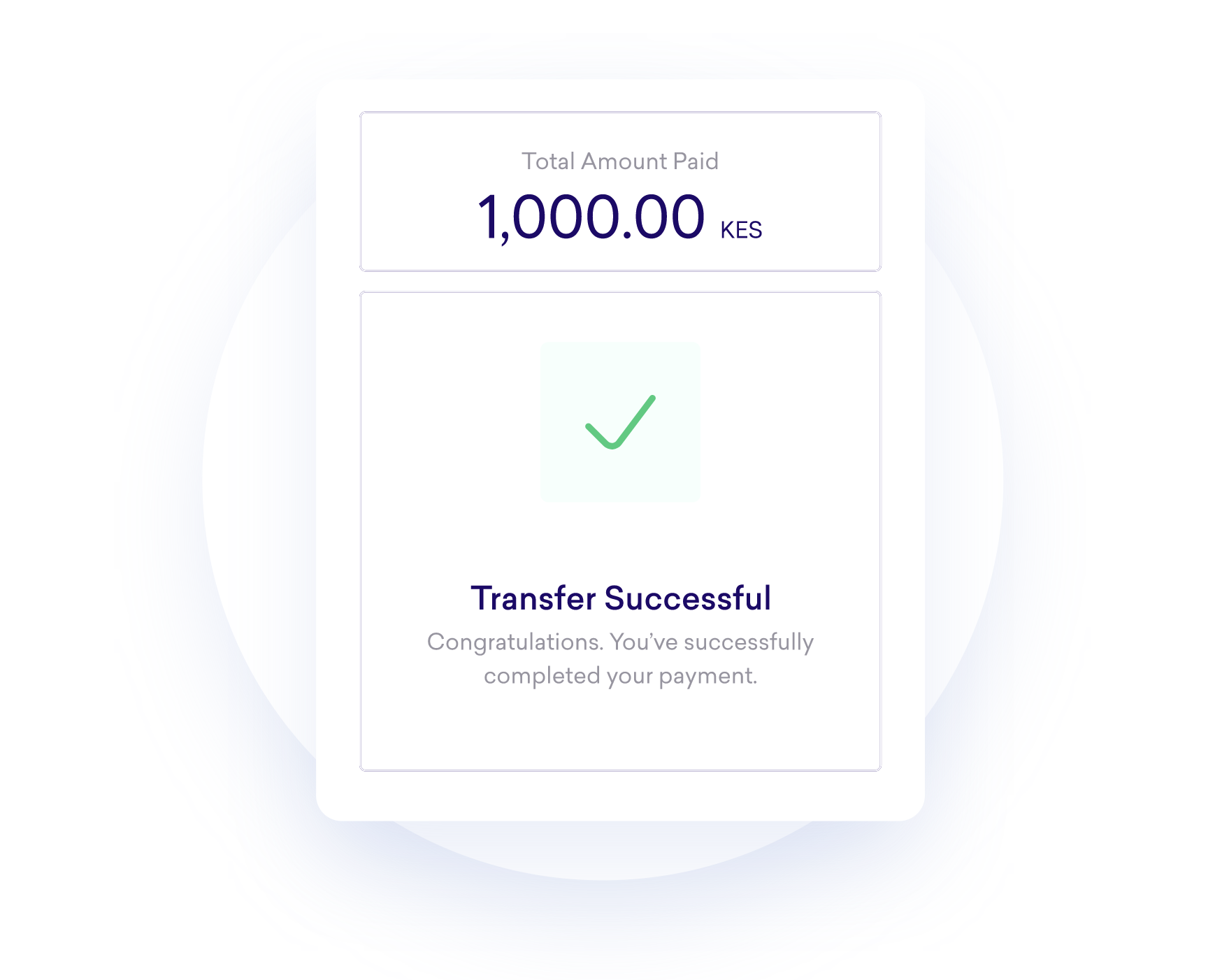 With Fincra Payout, making transfers internationally is as easy as sending a text message.
Fincra Payout
With our Payout feature, businesses can make payments to anybody anywhere. With this feature, onboarded merchants can make payments in EUR, GBP, NGN and USD while the beneficiary receives in the same currency and more like GHS, KES, ZAR, RWF, ZOF and MWK.
The currencies available on Fincra Payouts allow merchants to send money directly into a beneficiary bank account in their preferred currency. With a slew of African currencies available, a Fincra merchant can send money to business partners across Africa. With the USD, EUR and GBP, an unboarded business can send money into a beneficiary's account in Europe, the United States and the United Kingdom.
Our Payout feature automatically converts the currency during the transfer from the sender's currency to the recipient's preferred currency.
For a start, merchants can make payments from their wallets, where money settles when they receive payments via their Fincra Virtual Accounts or bank transfers to a Fincra account.
Such ease of payment can open businesses up to opportunities with global partners and help them scale.
Fincra has solved existing infrastructural problems that made making payments from emerging markets difficult.
Fincra is removing the challenges of traditional payment processing methods by providing an integrated platform that puts revenue at the heart of every business operation. We are making it easy for businesses to scale across multiple markets by offering a simple, secure, low-cost way to receive and send money.
If you need to make payments and satisfy partners, suppliers, and investors anywhere in the world, Fincra has the right features.
Click here to create an account with Fincra, or here to contact our Sales Team to get started.