Local merchants across Africa are connected to the global market with our Fincra's Collection features.
For every business, the goal is to continually expand sales, acquire new customers and scale to new frontiers. While several factors are critical to achieving these goals, payment is pivotal.
With money being the most critical component in business transactions, businesses must always get it right when it comes to payment- either receiving or sending. For businesses across Africa, it's even more critical so they can partake in global trades.
With globalisation, businesses across the globe are transacting and interacting with each other. For businesses across Africa, however, this has been a challenge due to several factors, including difficulties in cross-border payments. This challenge has prevented businesses across the continent from partaking in global progress.
Due to poor payment infrastructure that existed for years, African businesses could not partake in global trades. Being unable to receive payment from most parts of the world limits how they were able to do business.
It has gotten better in the last five years with the spread of digital payment technology. Over the years, it has become easier, faster and more convenient to handle transactions. In exchange for the value they are creating, businesses across Africa can now accept payments from anywhere globally.
This phenomenon has been made possible by a host of fintech companies that have built payment infrastructure that caters to businesses. Fincra is one of those companies.
Fincra
Fincra is a payment gateway that makes it easy for businesses to receive payments from anywhere in the world in their local currencies. With our gateway, merchants can accept payments in just five minutes with minimal cost and no chargeback.
Uses Case
Let's use e-commerce as an example; with just a payment link set up in five minutes, a business can instantly receive payment in local currency. With Fincra, businesses across Africa can save time and cost just like this e-commerce business.
How to use Fincra to accept payment globally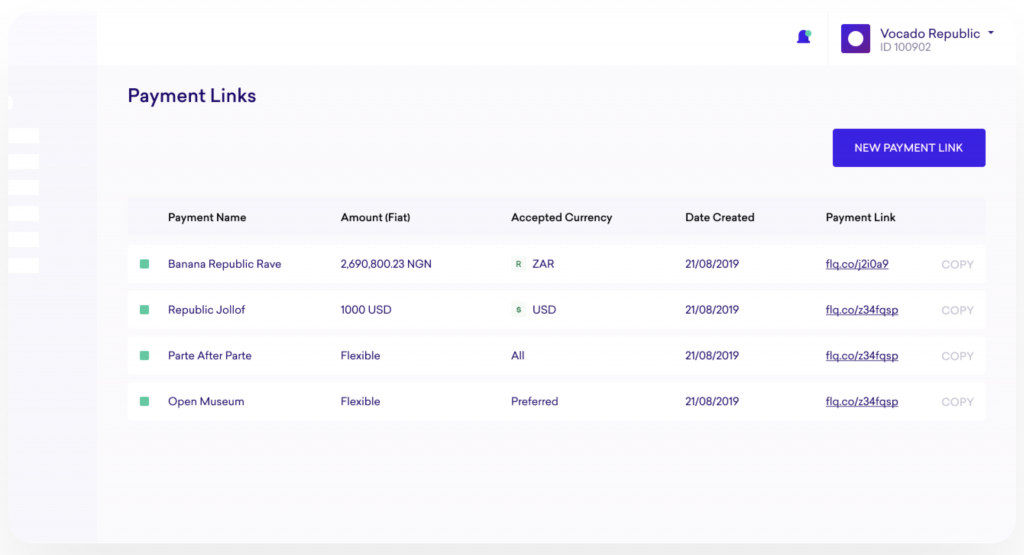 Local merchants across Africa are connected to the global market with our Collection features. Merchants can quickly set up unique Virtual Accounts for customers to make payments in GBP and EUR. They can receive the payments in their local currency without the challenges of cross-border transactions through other traditional means.
Fincra is also working on Collections through Card Payments and Mobile Money.
Fincra's features deliver automatic conversion from the sender's currency to the receiver's currency. All payment received automatically settles into the Fincra Wallet.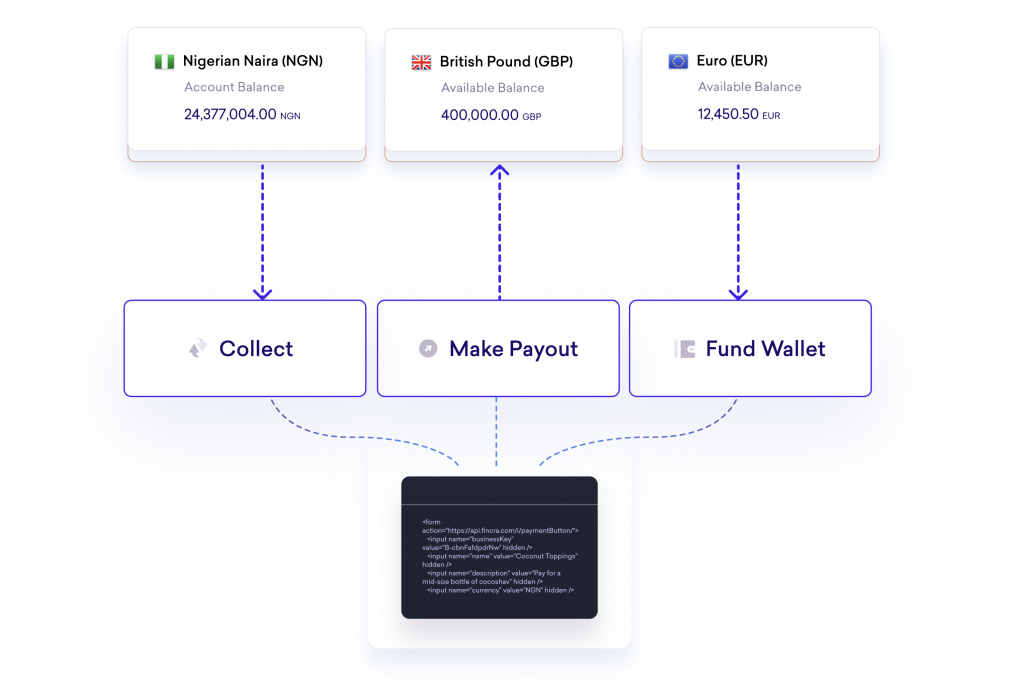 Fincra can also provide businesses with our local bank accounts for payment collections in USD, CAD, KES, and more currencies. We do the work for you while you provide your services and deliver your products seamlessly.
These features that enable businesses to accept payment globally aren't just for e-commerce; Fincra's easy-to-integrate Collections APIs are the perfect solutions for banks, schools, fintechs, institutions and companies across Africa serving global needs.